Patton Finds Enjoyment in Favorite Snacks
With Thanksgiving around the corner, there is one thing on my mind that I am sure is on others' as well: eating. Giving thanks may play a large role, but it is the food that serves as the main event on Thanksgiving.
Although the holiday typically comes with a large feast, I want to share my favorite snacks that are holding me over until my family's Thanksgiving meal. I purchase all of these from Walmart, but they can be found at most grocery stores and gas stations. 
     Number one, Dot's Homestyle Pretzels. These snacks are some of the best things I've ever had. They are little crunchy pretzels with a rich flavor coating over them. There are multiple flavor options but my personal favorite is honey mustard. I could easily eat the whole bag. You can find them for about $7.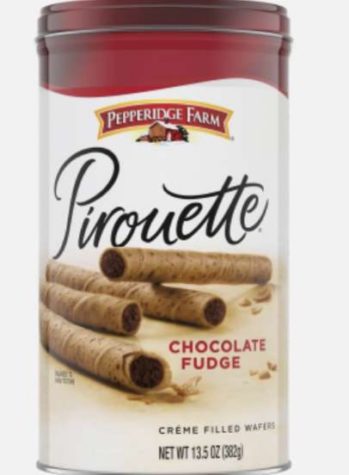 Second on the list are Pirouette Rolled Wafers. I like these a lot because they are crunchy on the outside but soft on the inside. The contrast makes them so addicting and strangely satisfying to eat. They have different types of chocolate fillings if you are picky or just want to test them out. Personally though, I prefer chocolate fudge. These are for sale at $6.68.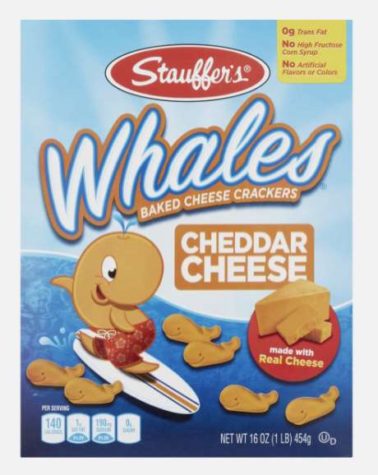 Next up are Whales. A classic. I like Whales more than their Goldfish competitor because they have a better overall taste with more of a flavor coating. These are really good to eat when you want something salty and simple. You can get these for $3.28.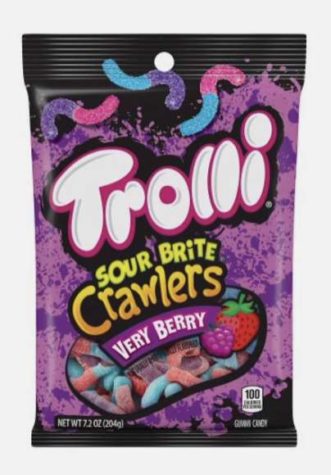 Another snack I like are Trolli Sour Gummy Worms. I really like gummies in general but Trolli Sour Gummy Worms are one of my favorite kinds. They are really good but you need to be careful eating them because you could easily get a stomach ache by eating too many and because they are so addicting, it is easy to do. In the package there are different colors and flavors. My favorite is the blue and red gummy worm. They also have a "Very Berry " type. To me, these are even better than the original — mainly because there are more blue and red ones. You can get a standard-sized small bag for $1.48 or you can get a 14 ounce resealable bag for $3.48.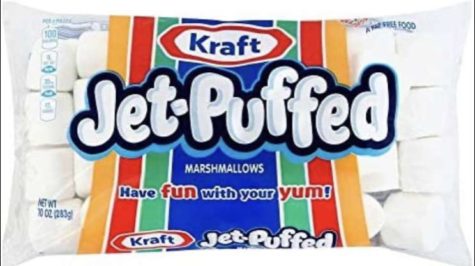 The last on my list for favorite snacks are mini marshmallows. I like marshmallows because they are sweet and there are all kinds of different types of sizes. You can buy a package of mini Great Value marshmallows for only $1.00. One type of marshmallow I don't recommend however, is the Yummallo Marshmallow Spaghetti. They taste very plain, which I learned the hard way. They may or may not still be sitting in my pantry.
A more healthy alternative to these snacks that I love are green grapes. You can get a bag of seedless ones at Walmart for $4.57. I love eating grapes because they are cold and refreshing. They are also a lot better for you than the other snacks on my list. Red grapes are also an option, but I prefer green grapes because they have a better crunch and more flavor.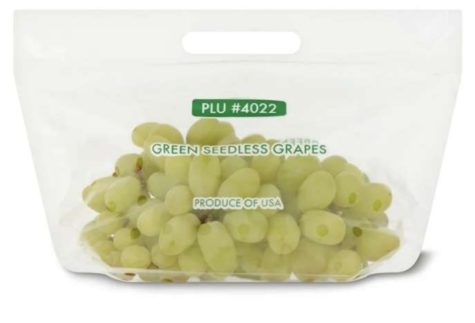 Snacking is a personal hobby of mine and the foods I mentioned above have been a big part of that. If you are looking for some things to snack around on before you get the real deal on Thanksgiving, I recommend you try your hand at any of these.