Veterans Day goes Digital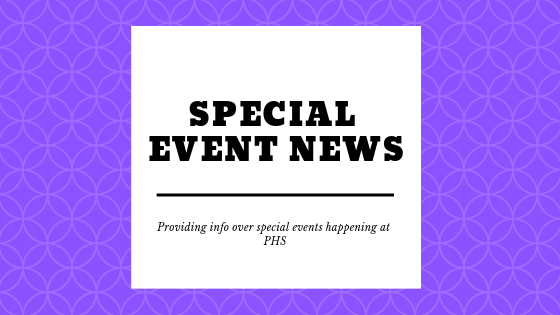 On November 11, PHS will be celebrating Veterans Day in a way that has never been done before in the school's history.
"Due to COVID related restrictions, [PHS] will be having a virtual celebration," said Veterans Day Coordinator Chris Lindley. "Students and staff are encouraged to submit a Shout Out video that we will use for our Veterans Day program."
Students interested in creating a Shout Out video should approach either Lindley or Secretary Barb Grabner for a video script.
"If you would like to honor a veteran on our Tribute Wall with a picture, please pick up a form from myself or Mrs. Grabner at the office," said Lindley. "These tributes can be for any veteran, including deceased family members. We plan to video these when the wall is complete and make this available to the public."
Any material needed for the Veterans Day program should be turned in to Media Adviser Heather Nichols.
Story by Chandler Hinton