Rams Earn First Win On Home Field
The Rams team played Corydon at home and won, 67-40.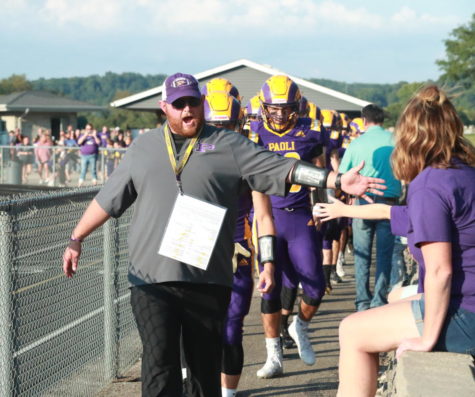 On Friday, August 26, the Paoli Rams Football team played the Corydon Central Panthers at home. The Rams took home their first win of the season, 67-40.
Head Coach Neil Dittmer reflects on the game.
"We've got a lot of work to do, but the kids played hard and got after it," said Dittmer.
Stats from the win include:
Senior Braxton Elliott, who had 113 rushing yards, 26 passing yards, 151 returning yards, and three touchdowns.
Elliott describes his feelings about the game.
"It was fun, and we played well. I think we need to improve our defense then we will be just fine," said Elliott.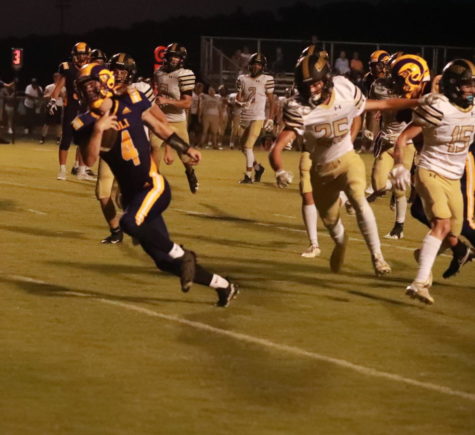 Senior Austin Benales, had 85 rushing yards, two receiving yards, two touchdowns, four tackles, two sacks, three tackles for loss and one forced fumble.
Senior Brandon Cook had 72 rushing yards, seven passing yards, 12 receiving yards, one passing touchdown, and two tackles. 
"I feel like I did pretty good, I could have done better. My blockers did really well for me. As long as we practice hard all week, we will be just fine come game time," said Cook.
Junior Trey Rominger had 255 rushing yards, 12 receiving yards, three touchdowns, and two tackles.
Rominger is expected to break the rushing record in games to come.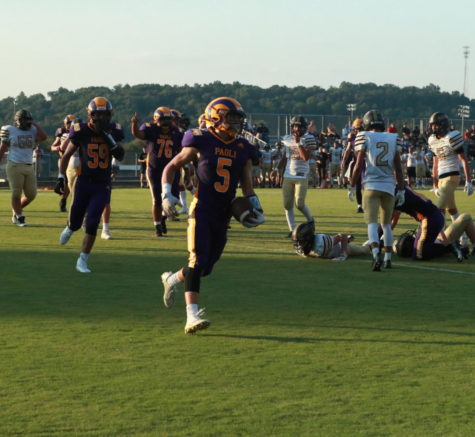 "I feel pretty confident but I don't wanna jinx anything yet," said Rominger.
Sophomore Fletcher Cole had 34 rushing yards, seven receiving yards, and two touchdowns.
The Rams will travel to Springs Valley to play the Blackhawks on Friday, September 2, starting at 7 p.m. The theme for Friday's game is White Out.