Rams Prepare To Face Jackets
Rams hope for a win in second matchup of the season
The Rams will go head to head at home tonight against the Mitchell Bluejackets for the first round of Sectional starting at 7 p.m.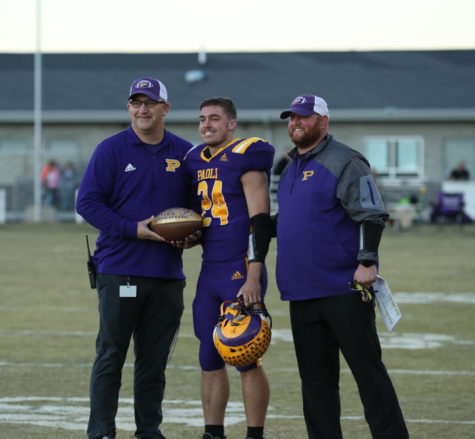 The Rams finished off the regular season with a record of 6-4. 
Overall, the team accumulated 3456 rushing yards, 49 touchdowns and 347 tackles.
Junior Trey Rominger leads the team in both rushing yards and tackles and has gained 1421 rushing yards and 54 tackles throughout the regular season. Rominger now holds the rushing record for the Rams.
Tonight's match-up against the Bluejackets is not the first for the Rams. During week eight of the regular season the Rams defeated Mitchell at home, finishing the game with the score of 49-22.
Head Coach Neil Dittmer is looking for his team to start strong to bring home another win.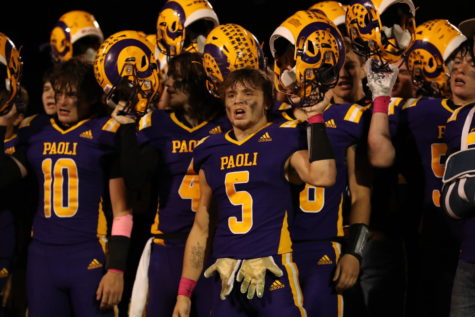 "We are going to have to play our best football yet, jump out early and create momentum for ourselves to be victorious tonight," said Dittmer.
Senior Camron Meehan is one of ten senior players excited about tonight's game. 
"I'm pretty excited to be going into Sectional with the great season we've had so far and with it being my senior year I want to do well in Sectional," said senior Cameron Meehan. 
Come out to Cook Field tonight to support the Rams as they play in the first round of Sectional.