Lady Rams End First Week of Their Season
Team to face Brownstown tomorrow
The Lady Rams started their season last week in a match-up on Thursday against the Northeast Dubois Jeeps and on Saturday against the Southridge Raiders. 
Starting on Thursday, the Lady Rams JV, coached by Jeremy Payton, had a tough game. 
"Dubois was a solid team that played hard and were physical," said Payton.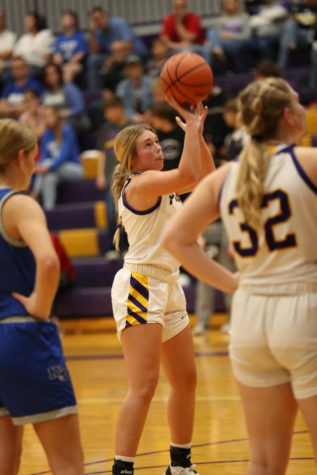 The team found themselves in a battle. 
"We played pretty well for three quarters and found a way to overcome a 13 point deficit in the fourth to battle back for a three point win," said Payton. 
The Lady Rams were led by freshman Maddie Vernon with 9 points and sophomore Jericho Hopper with 8 points.
The final score was 31-28.
In the Varsity match-up, The Lady Rams also faced a tough opponent and were defeated 36-38. 
"We knew it would be a tough game.  Dubois is always a tough opponent, and we didn't have one of our starters in Ameila Hess due to a concussion.  I thought our kids battled all night long with Dubois," said Head coach Donovan Crews. 
This season Crews has many players with little varsity experience.
"We were very young out there at times with a freshmen, sophomore and a senior that didn't play much varsity last year. So, we knew there would be some growing pains through the game last night," said Crews.
Many players are taking on new roles.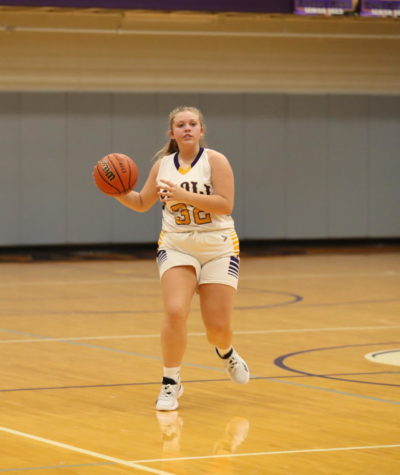 "We had good play out of several kids tonight and some were learning their new roles. Jackie (Crews) moving back over to the point guard position is one of the changes and I thought she did a nice job controlling the game," said Crews. 
Scoring for the Lady Rams were Senior Jackie Crews 13, Junior Carley Higgins 6, Sophomore Jericho Hopper 6, Freshman Maddie Vernon 6.
"I thought Carley (Higgins) did a nice job putting pressure on their defense with her driving ability and Jericho definitely gave us a spark off the bench.  It was a tough loss for sure and one that could have gone either way.  We will learn from this and get better," said Crews.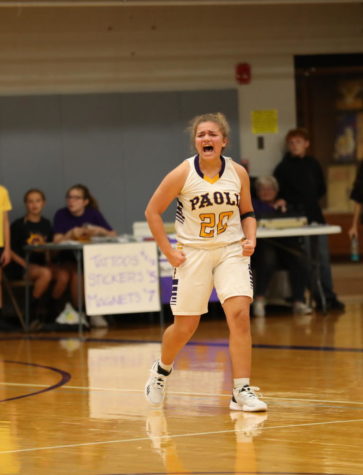 On Saturday November 5, the JV team had a battle against the Southridge Raiders. The team won 15-13.
"Tonight was a real offensive struggle," said Payton. "We were able to make enough plays along the way to get the win.  Our defense was ok but not like it was the first night."
The Varsity also took home a win with a score 27-18. 
Scoring for the Lady Rams were senior Jackie Crews 14, junior Carley Higgins 6, sophomore Jericho Hopper 4.
"We didn't win our first game but we learned a lot from our mistakes. I was very proud of my team and I because we got better from the first game and were determined to get a win Saturday night," said Jackie Crews.
The Lady Rams will face Brownstown at home tomorrow with JV starting at 6 p.m.