Drama Attends Floyd Central's Play "Twelfth Night"
Nine Drama Club members attend play on January 13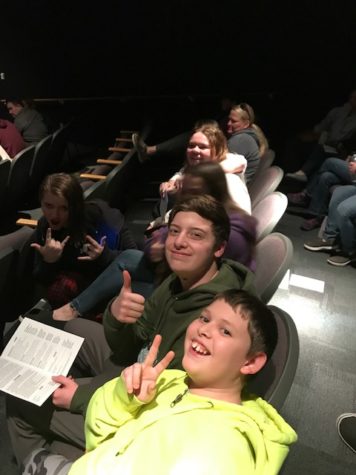 On January 13, the PHS Drama Club traveled to Floyd Central Theatre to watch their production of Shakespeare's "Twelfth Night". Nine students in the Drama Club attended and the students had a great time.
The show was put together by seniors at the Floyd Central High School and directed by a senior student, the show included a four-piece student jazz band. The students adapted the script to take place on a movie set in 1940's, but the play was still in Elizabethan English.
Before the show had begun, the club went to Highlander Point and ate dinner. Overall, everyone in attendance really enjoyed the show and witnessed a type of production that they are not used to seeing.
"It is always a great experience to see Shakespeare performed, no matter who you are. For drama students, it is helpful to see other students in other programs and learn from what they do," said Drama Director Maria Wishart.
The Drama Club is currently in production for their next production, "Life is Like a Double Cheeseburger".