New Friends Say Farewell
Exchange Students Prepare for Return Trip Home
This school year four foreign exchange students have called PHS home, and now they have begun to prepare for the trip home. 
Each have a different background and story, but in the end they have made an impact on many aspects of PHS. Elena Carmona Munoz, Matteo Sambruni, Lupe Pacheco and Tasnim Prionti are reflecting on their time and planning their return home.
Carmona will be returning to Spain after a year with the Higgins family on June 1.
"I'll miss most about PHS is the school spirit. The school spirit is something that shocked me because here everybody 'cheers' for the school. People dress up on dress-up days, and in every pep session we've had, people want their classes to win. It is so fun to see competitive people," said Carmona.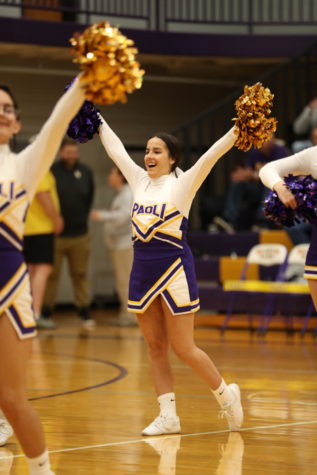 Carmona returns to a school without a key activity she has grown to love here.
"I'm also going to miss the sports and activities they do at school because my school in Spain doesn't have them. Cheer is something I'm going to miss too because cheer doesn't exist where I live and I've always wanted to do it since I was a kid. Cheering was awesome, I met a lot of people and made a lot of friends. I was a flier and it was so fun, also my teammates and coaches were really nice to me during the season," said Carmona. 
Elena says she always loved it here, and also loved her Reese's Cups. 
"My experience at PHS is one of the best experiences I've had. This year has been incredible and a year I'll never forget. I met amazing people that made me feel at 'home'. I feel like I fit somewhere, and that somewhere is here as well as in Spain.  Also, I had the opportunity to be in some classes we don't have in Spain like photography or animal science and they were really fun. The teachers have been so nice to me and I've learned a lot of new things from them," said Carmona. 
After returning to Spain, Carmona has plans for her future.
"I plan to graduate from high school and go to college. I want to study advertising, public relations and photography," said Carmona. 
Matteo Smabruni also lived with the Higgins family and is leaving to go back to Italy on June 3.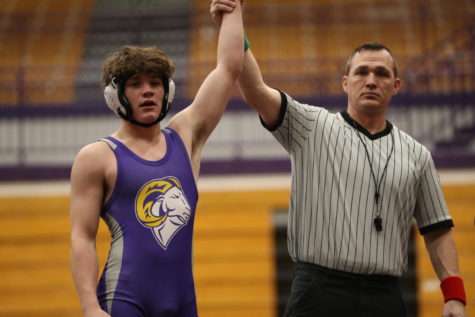 "I will miss the people I've met and I've grown to love. And, my experience at PHS is really good. I easily found new friends. I'm not having a hard time with studying, but one of the best times I've had was during sports. I've done tennis, wrestling and now track and field," said Sambruni.
Matteo will have a busy summer preparing for the next step in his education. 
"In front of me I have a summer of studying for tests that I'll have to take when I get back to school, but I really look forward to seeing my family and friends again and hanging out with them to regain the time lost," said Sambruni. 
Lupe Pacheco has also spent a lot of time with the Higgins family because she stayed with Connie Frunchy, mother of Chemistry teacher
Melissa Higgins. She will also return to Spain on June 2.
"My experience at PHS has been fun and what I will miss the most is the people, the activities we do that are not related to school, and going to the cheer blocks," said Pacheco.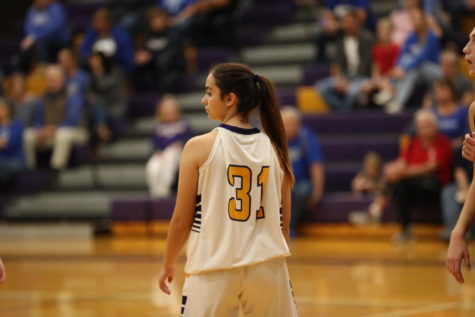 After returning to Spain, Pacheco says she will have two more years left of school.
The final exchange student PHS will say farewell to is Tasnim Prionti of Bangladesh. She has lived with the Payton Family and will depart Paoli on June 7. 
"There are a lot of things I will miss about PHS, one of which is the diversity of things I can do here like sports and clubs. We don't have very many things like here in my country so I think I will miss that. I really like PHS. It's been a very interesting experience here," said Prionti.
Prionti's stay at Paoli was shorter than the other three exchange students, but she feels it was still impactful.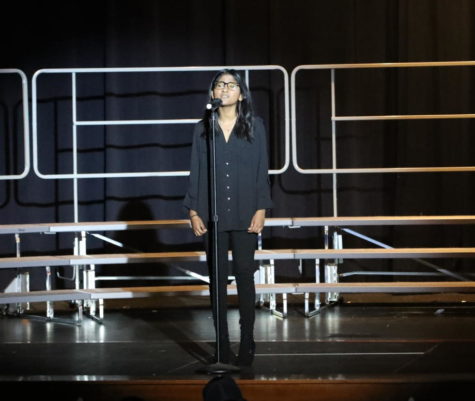 "Although I came here almost at the end of the year, people here have been very welcoming and friendly. I also have made some good friends who I am surely going to miss when I go back home," said Prionti. 
Her plans after she returns home are a little up in the air.
"I don't know what to expect when I go back home. I have to study two more years in high school and then I plan to come back to America for college," said Prionti.
Safe travels to all the exchange students as they leave the halls of PHS for one last time.