On November 10, Paoli High School invited veterans from the community for the annual Veterans Day program.
The event started when Assistant Superintendent Dr. Sherry Wise welcomed everyone to the annual Veterans Day program. Next, students stood for the Pledge of Allegiance led by Student Council President Brian Fullington. The students stood while the PHS Faculty Singers sang the National Anthem. Junior Isaiah Holiday then read "The History of Veterans Day."
"The state requires us to do something that acknowledges and teaches about Veterans Day, but far more importantly, the program is the best way to celebrate and honor our veterans in a public format that hits all our students at one time and place. It is open to the public, and it showcases the talents of a large number of PHS students. It has become one of the highlights of the school year, and I count it a real privilege to coordinate this special tribute for these men and women to whom we owe gratitude and honor," said Lindley.
Junior Rhiannon Pinnick read "A Tribute to Heroes on Veterans Day'" and the PHS Choir, under the direction of Choir Director Cynthia Underwood, sang "America the Beautiful." 
Junior Taylor Patton read the poem "A Nation's Strength" written by William Ralph Emerson.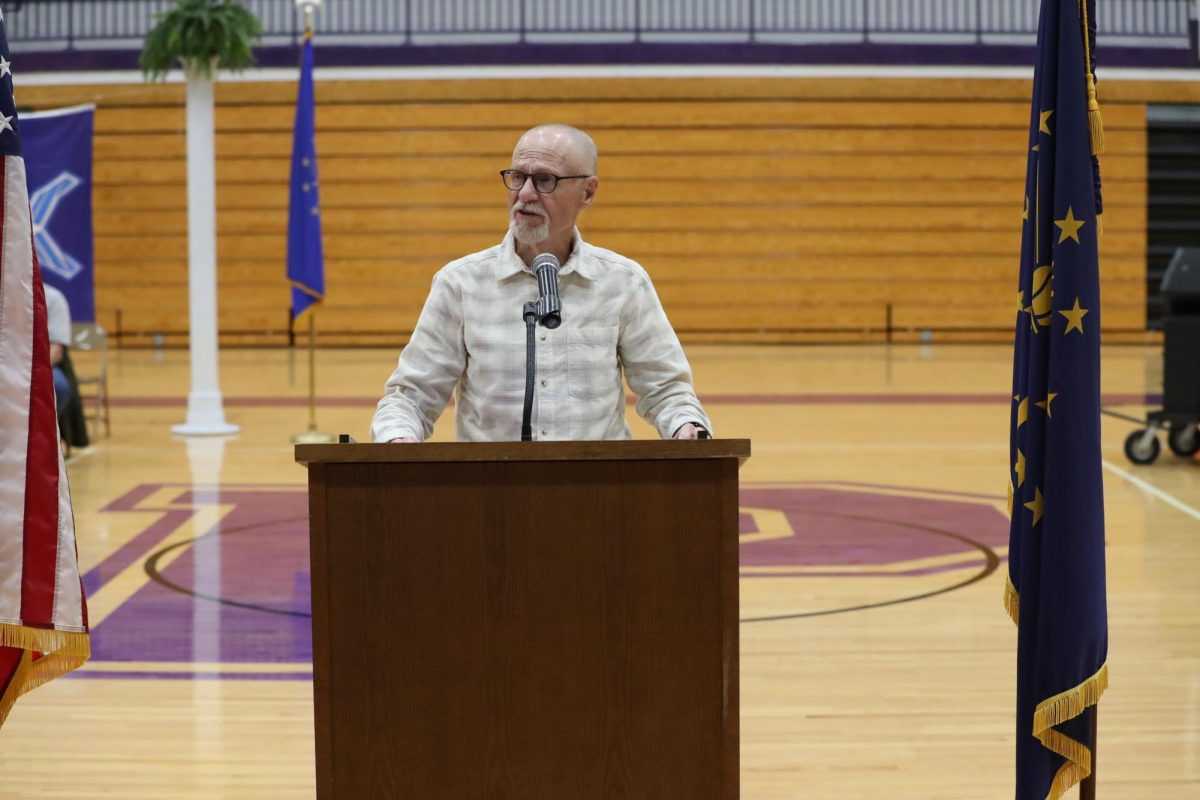 Senior Max Bostock introduced the guest speaker, his grandfather, Terry Nicholson. Nicholson is a veteran, retired school teacher and administrator, and current Community School Board vice president. He shared his family's service history with the students and thanked Lindley and the students for putting on the annual event.
An essential part of the U.S. History teacher, Chris Lindley, and his Advanced U.S. History students then introduced the Armed Forces. Upon arrival at the event, each veteran completed a card explaining their years of service, and Lindley and his students read that information. After the recognition, the Pride of Paoli played "Salute to the Armed Forces." 
The final reading of the event came from junior Carson Neal, reading "No, Freedom Isn't Free." To finish the event, junior Rylee McKenna played Taps. Lastly, the students stood for the retreat of colors.