Twenty Questions with Senior Lara Brace
What's the best part of rain?

What's a food you vow never to eat?

If you were to work at a circus, what job would you choose?

Do you have a favorite brand?

I have like five favorite brands

What's the most difficult thing about being you?

If you were going to start your own business, what would it be?

What law have you broken the most in your life? 

What doesn't exist, but should?

If you could change the length of each day to make it perfect for you, how many hours would it be?

What country sounds interesting but you know very little about it?

 

any country besides the united states 

Is there a personality trait that you'd like to adopt from one of your friends?

being able to hold my tongue like faith & not say what comes to my brain when it comes to me 

What's something uncomfortable but you feel everyone should experience at least once in their life?

opening a pad in a bathroom 

If it was possible to transplant your brain to stay alive for another 100 years, would you?

What's something that you believe you'll never be able to do well?

If you could only ask one question to each person you meet, what would that question be?

are you going to waste my time? 

Would the world be better or worse if superheroes existed?

If you were handed $500 at this moment, how would you spend it?

probably on something stupid like hucks bigg swiggs 

What's something that you believe that most other people don't?

Dallas cowboys are the best football team of all time 

What situation is sure to make you cry?

watching military homecoming videos 

What's something in your fridge right now that should probably be thrown out?

Starbucks coffee from like two weeks ago
Leave a Comment
Your donation will support the student journalists of Paoli High School. Your contribution will allow us to purchase equipment and cover our annual website hosting costs.
About the Contributor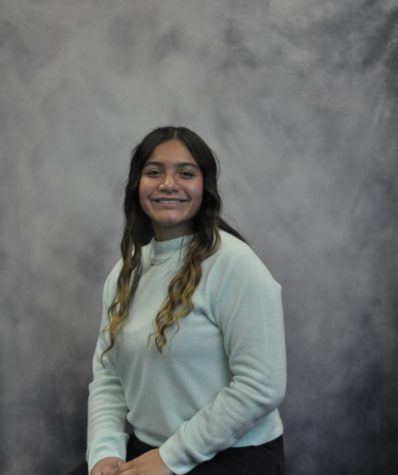 Ashleigh Garcia, Business Manager, Sports Editor, Web Editor, Senior Editor Assistant, Paolite Staff Writer
My name is Ashleigh Garcia. I am a senior at Paoli High School. I love playing sports with my friends. I love my cat, Maggie. My sister and I are not twins...