Student Art Feature: Senior Alleigh Becht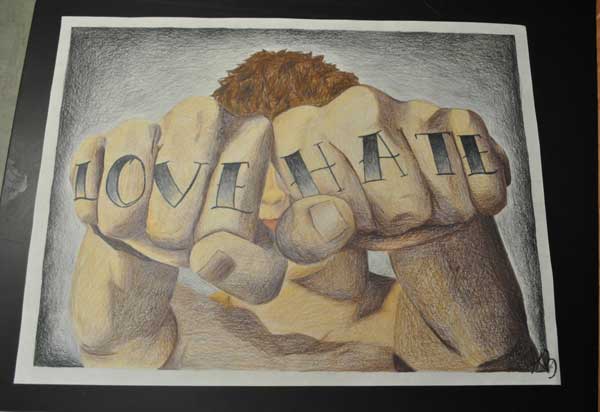 What is the name of your favorite piece?
Love/Hate
How long did it take to complete the piece?
It took two weeks to complete.
What are you going to be working on later?
A big mural for the school and some portraits.
Are you going to be submitting a portfolio at the end of the year?
Yes.
Do you plan on pursuing an occupation that is art related?
I am thinking about majoring in graphic design.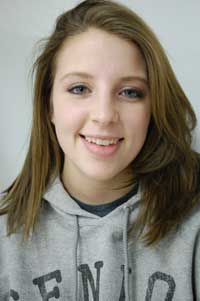 By Bri Phillips