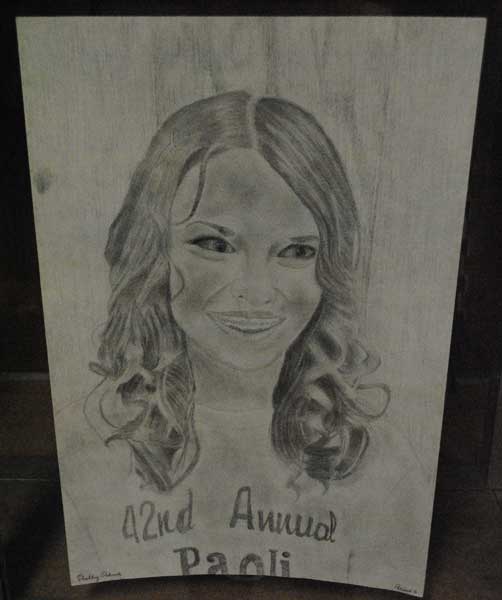 Shelby Rebuck
What is the title of your favorite art piece?
My self portrait.
What is the medium of your favorite art piece?
Graphite.
How long did it take to complete?
About two weeks.
What has been your favorite art assignment so far?
Making my monogram! It was really fun because I had never done anything like it before. It looked like a really cool neon sign!
What will you be working on next?
Right now in class, I am working on a pointillism of a tennis ball and a racquet at a tennis court. I knew I had to do something that had to do with tennis, because it is my favorite sport!
Feature By Bri Phillips