Breedlove's successful move to Paoli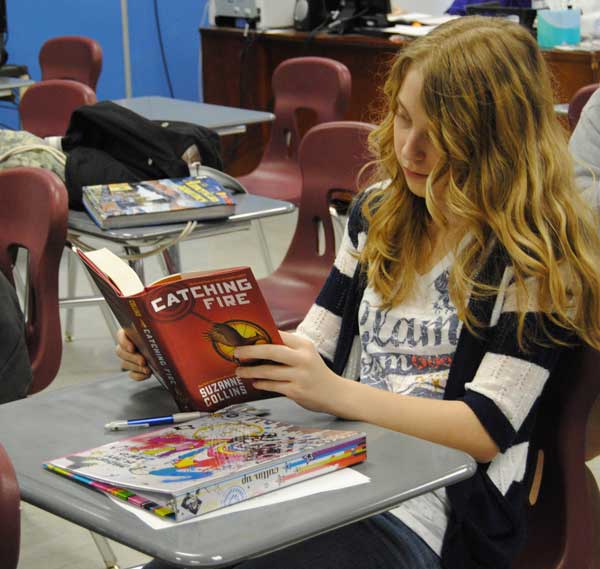 Paoli has always been a small community. At the beginning of second semester the eighth graders realized there was a new kid in their classes.
Eighth grader Darrian Breedlove was new at Paoli and had no idea where anything was.
"It was scary [moving to Paoli], I was nervous and a bit excited when I first came here, then when people started talking to me and inviting me to sit with them, I felt a bit comforted," said Breedlove.
Moving to a different town is always hard.
"I felt very nervous. I was happy to have a new, nice house and to see my family happy, but I thought that making friends would be hard."
Breedlove thought making friends would be super hard, but when she got here she realized she was totally wrong.
"I thought it would be hard [making friends], but even on my first day I had nice people to talk to and to sit with at lunch. Now, it's my third week here, and I'm happy to talk to such nice and funny students," said Breedlove.
One of those students is eighth grader McKinley Haley.
"I think that she has a great personality and that she is very brave. It had to have been hard to change schools," said Haley.
Breedlove and Haley have multiple classes together.
"I have many classes with her. I have health, mass media, science and English. I'm glad to have her in most of my classes," said Haley
Well, it seems Breedlove has made a few new friends and she may even have more coming her way.
"I like Paoli. There are many nice people here," said Breedlove.
Hopefully, Breedlove has made many friends and is finding here way around better. The eighth graders wish you a great year in Paoli.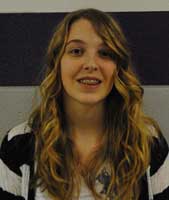 Feature and Photos by Janis Gehl