Student Athlete Feature: Tanner Wroblewski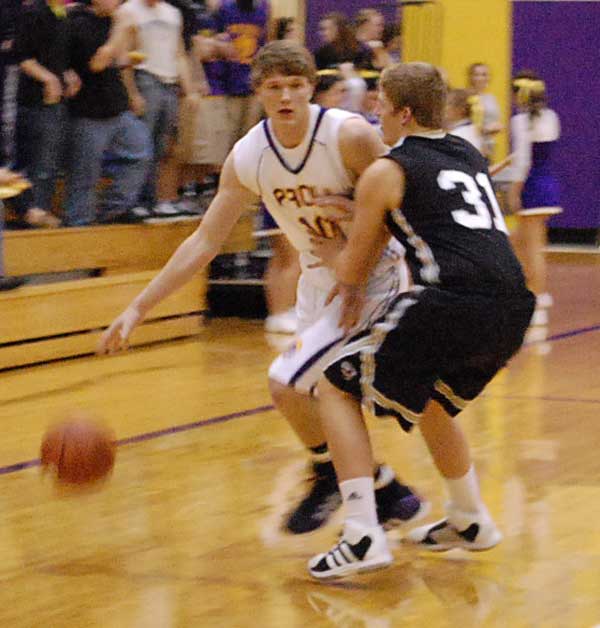 Tanner Wroblewski
 What is your favorite part about basketball?
My favorite part is just being around my teammates and having a good time with them.
  Who was the toughest team you faced so far this year?
 The toughest team we played all year would be Eastern Greene. They really shoot the ball well and have great size down low.
 What professional player or team do you look up to the most?
 I really look up to the Indiana Hoosiers and it would be my dream to play there.
 What are your strengths in basketball?
 I am good at seeing the floor and getting my teammates open.
 What are your weaknesses?
My biggest weakness is probably dribbling the basketball with pressure on me.
  What is a goal you had for the team this year?
 Our team goal was to win Conference and to win our Sectional because it is at home.
 What do you plan to do in the offseason to make yourself better?
To just always having a basketball in your hands and always shooting and playing games when you get the chance will make you better.
 Besides you, who is a player on the team that you really appreciate or enjoy playing with?
 I really like playing basketball with all of my teammates. They are all great.
Feature by Ethan Wells
Photo by Bre Daugherty