JH Wrestling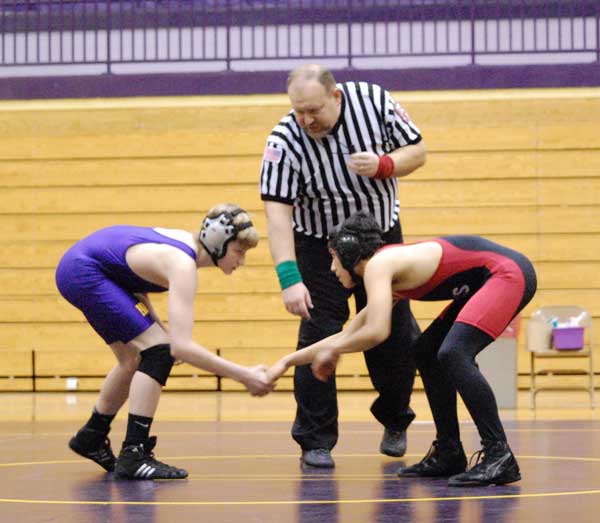 Garrett Tolen
What is your favorite part about wrestling?
Taking people down.
 What is your most memorable moment in wrestling?
Placing well in Conference.
Do you plan on wrestling in high school?
Yes I do.
 What high school wrestler do you look up to and why?
Nate Burton because he is small, but strong.
 What are your goals for next year if you continue to wrestle?
 I want to go undefeated.
 What do you admire most in your coaches?
I admire the ability Coach Balsmeyer has and what he teaches.
 What are your strengths in wrestling?
I am good at wrestling on bottom.
 What are your weaknesses?
I am not very good with head locks.
Feature by Ethan Wells
 Photo by Bre Daugherty