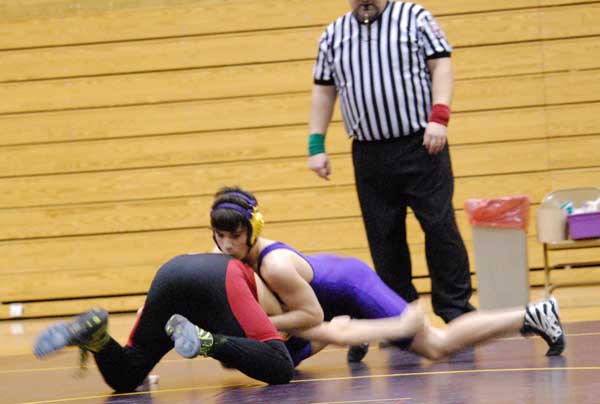 Joey Rice
What weight class do you wrestle in?
 150 lbs
  What is your favorite part about wrestling?
Winning
 Who has been your toughest match so far this year?
Highland Hills Invitational
 What are your strengths in wrestling?
Offense and Defense
 What are your weaknesses?
Getting thrown
  What goals do you have this year?
I want to win more than I lose
  Do you plan on wrestling in high school?
Yes
 Which high school wrestler do you look up to the most?
My brother, Josh
Feature by Ethan Wells, Photo by Bre Daugherty