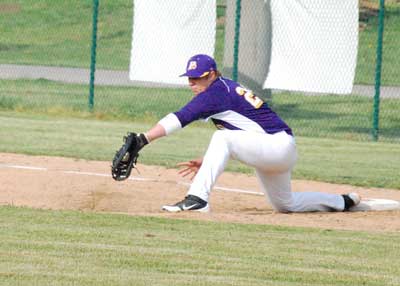 Senior Garrett Sanders
What is your favorite part about baseball?
Hanging with the guys.
What position do you play?
 First Base.
What team or game do you expect will be difficult during the rest of the season?
Loogootee.
What are you better at, hitting or fielding?
Fielding.
What goals do you have for the team this year?
Win Sectional.
What is a personal goal you have for this year?
I want to win Sectional.
What is something you feel you need to get better at in baseball?
 Hitting.
What professional baseball team do you look up to the most?
None.
Feature by Ethan Wells; Photo by Breanna Daugherty