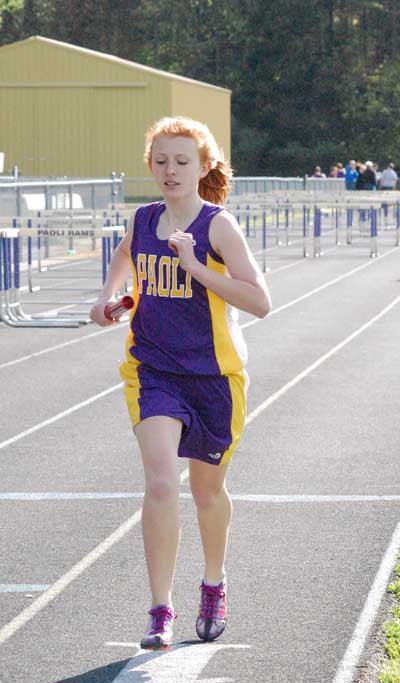 Freshman Kylene Baker
What events do you run in track?
 I usually run the 3200 meter relay, 800 meter, 1600 meter relay and sometimes the 400 meter run.
What is your favorite part about running track?
Running the 800 meter in a meet.
What is your least favorite part?
 Hard practices.
 What event are you best at?
 800 meter.
 What meet do you look forward to the most?
Conference.
 What goals do you have for track this year?
I want to do well in the conference meet.
Who is an older teammate that you enjoy being with on the track team?
Riley Balsmeyer.
Do you plan on participating in track throughout high school?
Yes.
Feature by Ethan Wells; Photo by Breanna Daugherty