Student Art Feature: Rachel Manship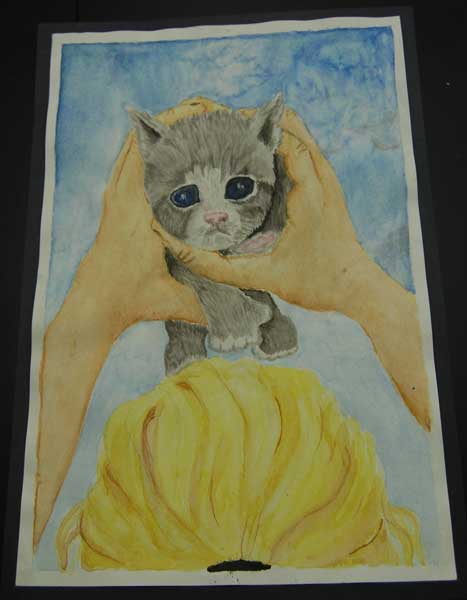 Rachel Manship, Senior
What is the title of your favorite art piece?
Me and my cat.
What medium did you use to complete this piece?
I used water colors.
How long did it take for you to complete this piece?
It took about two weeks.
What will you be working on next?
A portrait of me and my niece.
Do you plan on pursuing a career that involves some form of art?
Yes.
If yes, what career do you want to pursue?
Taxidermy.
Feature by Brianna Phillips