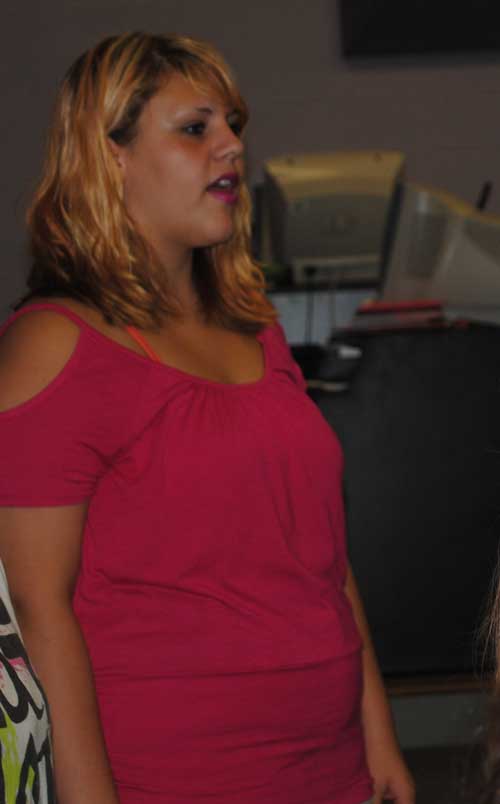 Janis Gehl is a freshman here at PHS. Gehl is involved with the Paoli Singing Sensations. Since the third grade, Gehl has had a passion for singing and plans to continue on with music after graduating from high school. Next year, Gehl plans to audition to be in the Paoli Harmony Singers. Gehl also plans to get involved with the PHS Drama this year. Gehl has been involved in competitions and is looking to expand her vocal abilities as she gets older.
How long have you been in choir?
I was in choir at Throop my sixth grade year and this is my first year in the Singing Sensations.
Are you planning on going into school for some type of music?
I really want to work on Broadway when I graduate from high school.
Have you ever performed anywhere?
Yes, in sixth grade we had a competition. Our school did pretty well.
When did you discover that you could sing well?
I discovered I could sing at nine years old when I was in the third grade.
 Why do you want to be on Broadway?
I enjoy singing and dancing so I think that Broadway would be a fun experience.
Are you going to school after high school?
I'm not sure if I want to go to a school or if I want to go straight to Broadway. I will make that decision closer to graduation.
What made you decide that you wanted to be a singer in third grade?
I listened to Taylor Swift and I decided that I wanted to be like her.
What was the competition in sixth grade called?
Circle the State with Song
Who inspired you to become a singer?
My mom because she is my role model and said that I could do whatever I wanted and should chase my dreams. Also Taylor Swift because when little I understood her music and knew I wanted to be just like her.
Click and listen: Janis Gehl performing Brighter then the Sun