A Senior Speaks…
It is not even halfway through my senior year and there has already been multiple times when I wish I could freeze the moment.
Times when I wish I could just stop and take everything in.
The smell, the way everything looks and the way I feel.  Moments that I would love to live in forever, moments that make me realize that everything is coming to an end and my life if finally beginning.
I realize that I have been wishing my time away because I wanted to get to my senior year so quickly and finally start a career. Now that it is here and I am actually experiencing it I know that everything is about to change. There are many things that have happened that I wish I could redo.
Not only are there times that I want to freeze but I have also taken for granted many things that I should be thankful for every day.  I have taken my parents for granted more than anyone else and I regret it because I know this time next year I will not see them every day. They are the most important people in my life and I have not treated them like I should. I have talked back and had an attitude when they were just doing their best. They have given me the best of everything and for that I am forever thankful.
As much as I hate to admit it I really need to freeze the moment with my friends because the reality of it is that we are all going to college and will probably drift apart. I hate to think about it like that but I would rather prepare myself for that now than get to summer and understand that I am going to college alone. I want to freeze the moment with my friends.
Overall I wish I could just freeze myself right now.
I changed my mind I don't want to grow up.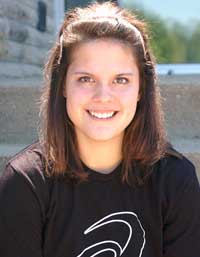 Blog by Shelby Waynick