My Junior Year of Torture
Going into my junior year for this 2012-2013 school year, I had heard rumors of how tough the work was and I would be slammed with homework almost every night.
Unfortunately, I have come to realize this is true. The first week was an over powering wave of homework, and since then, every week has been the same.
Fridays use to be easy days and maybe a vocabulary test or so. This year when Thursday or Friday rolls around, I expect to be handed at least three tests, probably more.
I believe I have bitten off more than I can chew at the moment. I guess this is what I get for testing my academic boundaries with pre-AP classes.
Is it just me or do any of my fellow juniors feel this way too? But wait… let's add in a job (you probably have to pay for your gas like me) and sports, including practices. For me, homework and a job is giving me a serious reality check and punching me in the face. I can't imagine being committed to sports and the practices through the week nights. I can barely get all my school work done as it is.
I never realized how tough this year would be but now I'm barely keeping up with the deadlines of classes and crossing my fingers my grades do not show it.
Despite the work I have to do, it is a must to squeeze in my social life. It has always been important in, my opinion, to make room for family and friends. It is what keeps me from going crazy. It is nice to have my family and friends revive me on the weekends so I can come back Monday refreshed. Ok… just kidding. You will most likely see my slumped over on my desk with sweats and a hoodie on, trying to keep my eyes open. It is hard to feel refreshed and excited about school, especially Mondays. But I do try.
I praise the seniors ahead of my class that have made it through with excellent grades while taking AP class. How did you do it? No better yet, how did you do it without losing your sanity?
I can only hope for the best this year and work hard knowing it will soon pay off in my plan to go to college. Wish me luck, I will need it!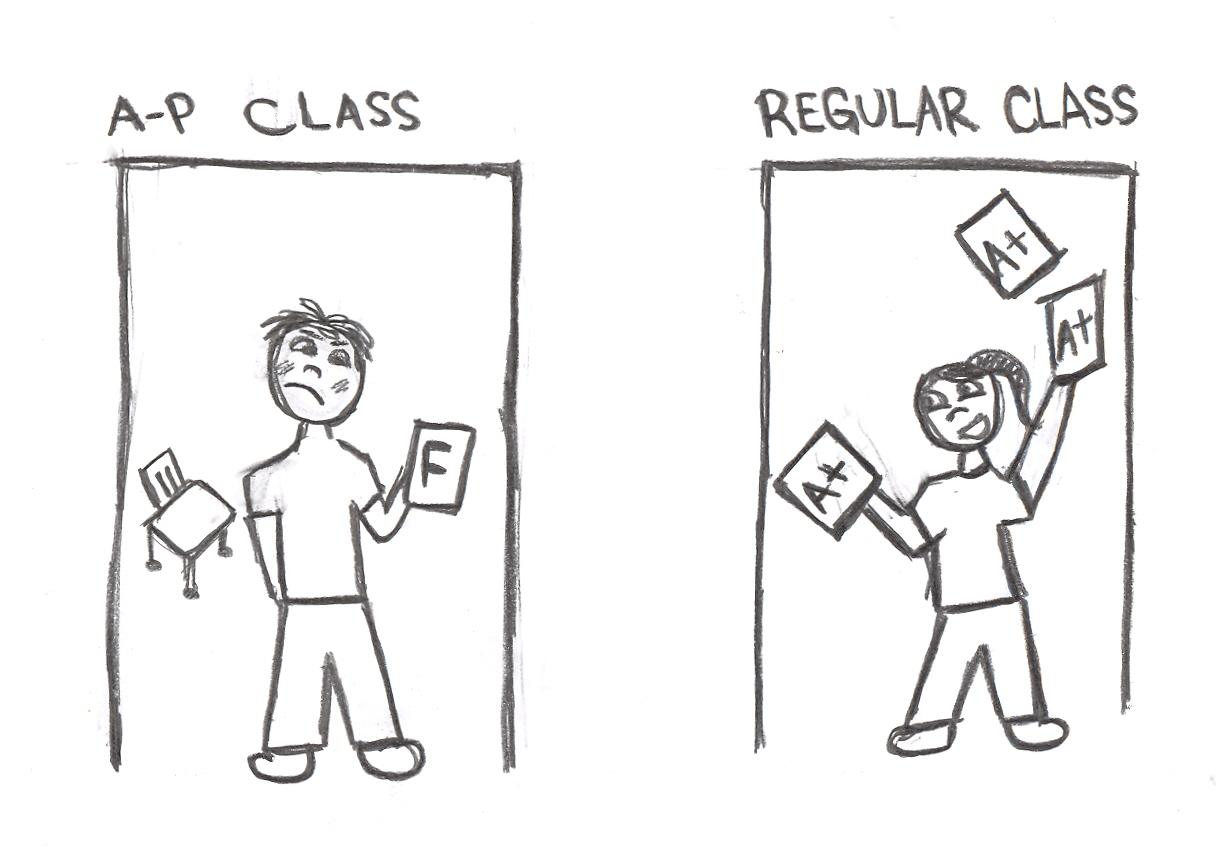 Editorial and Art by Cassidy Daugherty