Hodges Found Love for Marching Band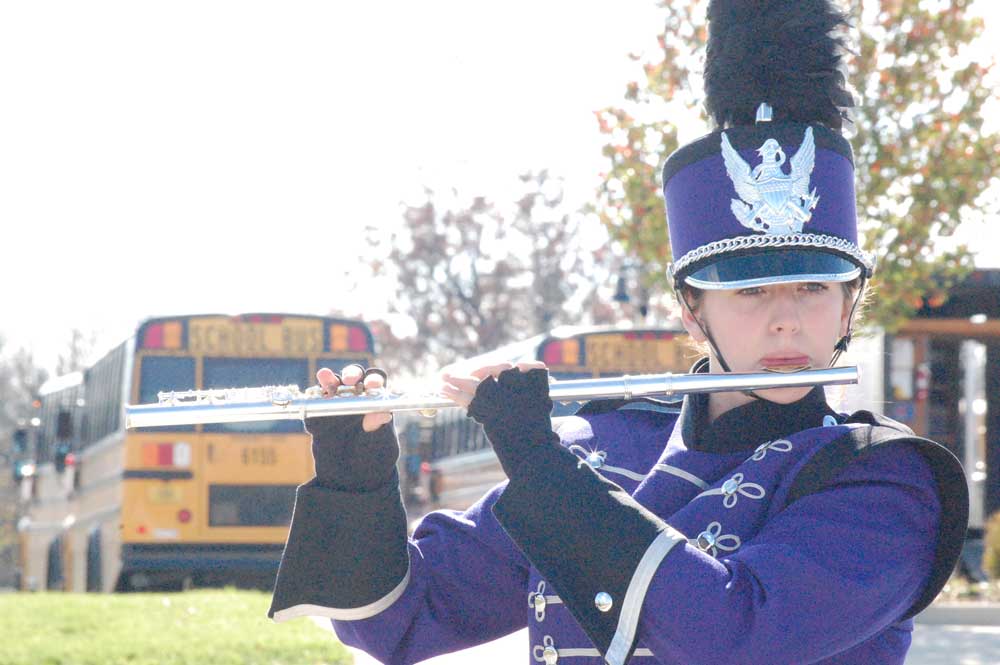 "I actually did not want to do band. My brother is a year older than me and he joined band in fifth grade and I thought it was lame so I made fun of him for it. When the time came (I was in fifth grade) my mother made me join because she played flute in the Mitchell band back in her day. And, of course, after a few years, I learned to love it," said Senior Kay-Anna Hodges.
Hodges has been a part of director Bill Laughlin's concert band class since she was in the fifth grade. Her instrument of choice? The flute. Hodges has been in concert band for a total of eight years to this day and six years dedicated to marching with the Pride of Paoli. Along with playing the flute, Hodges has mastered the skill of playing the Piccolo, a smaller version of the flute.
Practice makes perfect is a common saying which applies to Hodges.
"I would not be where I am or who I am if it wasn't for my private lesson teacher, Mrs. Gayle Laughlin. She has helped me become a better person and player throughout the past six years and I could never thank her enough," said Hodges.
But where has all this practicing and lessons gotten her in her career as a young musician?
Hodges has taken part of Solo and Ensemble for six years. Each year, she has played between three to seven solos and numerous ensembles with other instruments. Hodges also was in All Regional Junior High Honor Band for two years in a row. Along with those, she also completed the tasks of playing in District Honor Band for one year, IMEA (Indiana Music Ambassadors Association) and being chosen to play in the SIWE (Southern Indiana Wind Ensemble) with classmate, junior Jimmy Dunn. Hodges was given the title first chair in every event.
Hodges had the opportunity to play two solos in two different marching shows.  One in 2011, Requiem for a Dream, when she was a junior and her senior year, the 2012 show, The Phoenix.
"My favorite solo would have to be in Zoll's Requiem for a Dream, when I was the solo on Franz Biebl's Ave Maria," said Hodges.
Some people say they enjoy music or playing music because it helps express themselves. Some may say they express themselves through dancing or singing. Hodges claims that she can express herself through the music she has played and her solos.
"I do feel like I am one of those people. Just as someone can express certain feelings or thoughts through dance, I can (and just about every other musician) express myself through my music," said Hodges.
With all these competitions and awards and medals, the idea is, that Hodges is obviously a pretty talented floutist. How she plans to spend her time after graduating from high school seems thoroughly planned.
"After high school, I plan on attending college at IU, ISU, IUS or Ball State to major in music education, or performance, to further my knowledge in music and to become a future band director," said Hodges.
Hodges also plans to return in the future to give advice and help to new flute players, and marchers, to further their musical careers.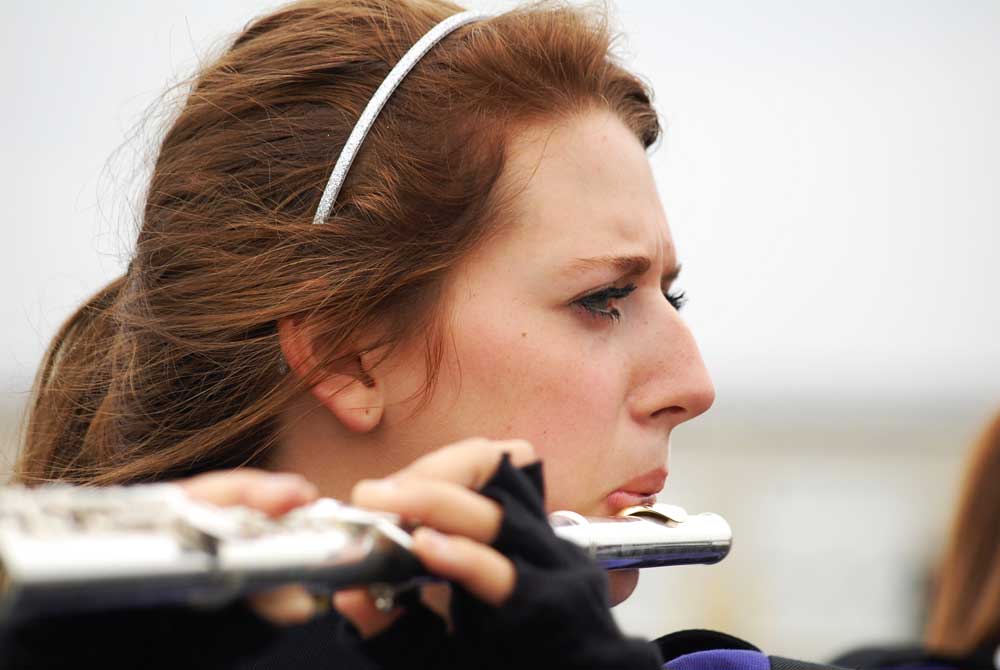 Story by Brooklyn Dotts, Photos by Breanna Daugherty, Mug by Morgan Dotts