Student Athlete Feature: Malachi Rumsey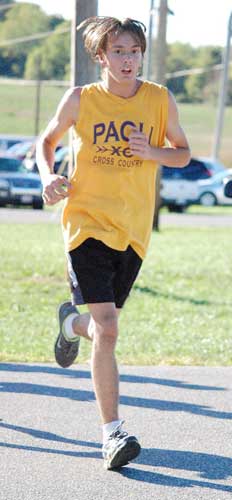 Eighth grader Malachi Rumsey runs cross country. This is his first year and Malachi has a lot of goals he would like to achieve this season. This is some of the questions I asked him and what he had to say.
Q: How long have you been in cross country?
A: This is my first year.
Q: Why did you pick to be in cross country?
A: I did not know what it was so I wanted to try it out.
Q: What is your biggest achievement in running cross country?
A: My mile time.
Q: What do like least about cross country?
A: I do not have anything bad to say about it.
Q: How good do you think the cross country team is?
A: I think we are good, but some team mates have attitudes.
Q: How do suspect you will do overall this season?
                                                                                     A: I think I will have a good season.           
Q: What do you do when you are not running?
A: Walk around town and ride my bike.
Q: What goes through your head when you are running?
A: When I am running I think to myself that I need to get to the finish line, beat my overall time, and just make sure I do not walk.
Q: How do you prepare yourself before a meet?
A: I usually jog for five to ten minutes before the meet starts, stretch and sometimes I will walk the course first so I can figure out how long it would take me to run it.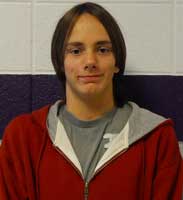 Feature by Kristan Cole; Photo by Breanna Daugherty; Mug by Morgan Dotts