On the way to "Wonderland"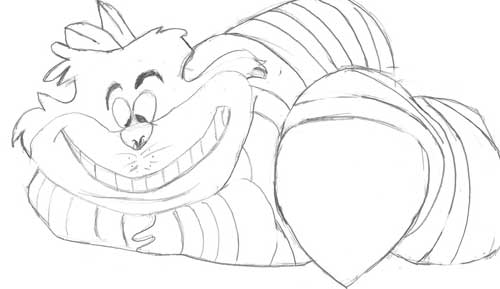 With Prom six months away, the behind-the-scenes people are starting to organize and design the 2013 Prom.
Each year there are approximately 275-325 people who attend Prom. These numbers include the School Board members, faculty and guests, juniors, seniors and student guests.
Putting on a party for that many people can be a costly event.
"Prom is paid for using money raised through fund-raising, ticket sales and donations," said Principal Casey Brewster.
With magazine sales down, Prom planners are trying to find new ways to raise money.
"Magazine sales were average for one class, but there were two classes selling them," said senior class sponsor Brenda Eubank.
One new event that raised money was the 5K Color Race held on November 17. The admission charge for the race will be going to this year's Prom.
"I was thinking of ways that we could raise money without students having to sell something, and I thought this would be a good idea since there are quite a few runners and walkers in Paoli," said Eubank.
Other ideas are in the works including a pageant ­— just not a traditional one.
Prom organizers hope to start a new tradition of a Mr. PHS Competition, which is a pageant for the guys.
Clubs or teams at PHS will recommend one person to compete in front of judges. The competitors will have an interview, demonstrate a talent, model and answer questions.
The money will come from admission to get in, and an entry fee that the club will pay for the person. The competition is expected to be later this winter.
The junior class once relied on working concessions to help pull together a budget for the Prom but that changed two years ago.
"It was hard getting juniors to sign up to work concessions and if they did sign up, some wouldn't actually show up," said Prom Planner Lila Tucker. "The Athletic Department tried to help out but they couldn't rely on juniors to do the job."
The loss of concessions has forced the junior class and Prom organizers to get creative in how they raise money for the end of the year event.
Many suggestions are being batted around to help cut the cost of Prom including cutting down the scope of decorations and table gifts, or possibly changing the meal offerings. Brewster said that there will continue to be a meal at Prom.
One potential change that could hit students in their pockets may come when it is time to buy tickets. Juniors have also always paid for tickets while seniors were admitted for free. This year both juniors and seniors may be asked to pay for their ticket.
"We can only charge so much for tickets or students won't be able to afford Prom," said Tucker.
Costs aside, the group planning the event have decided on an "Alice in Wonderland" theme. The group has not officially decided on a name for the 2013 Prom.
At first, there was some worry that more money was going to go towards new decorations because things such as metal frames, columns, gazebos, greenery and rolls of paper could not be found. These items have recently been recovered meaning cost for decorations will not be as high as recently thought.
"It takes many people to make Prom happen," said Tucker. "I hope we can continue to have a quality Prom like we have in the past."
Story by Bailey Rankin; Art by Stefany Waynick