Let's Shop: Stroud shares secrets for Black Friday
The Paolite Staff was in search of an expert Black Friday shopper.  We did not realize that it would be calculus teacher, Adam Stroud. Stroud started Black Friday shopping in 2007 while in college. He has been "shopping 'till he drops" ever since.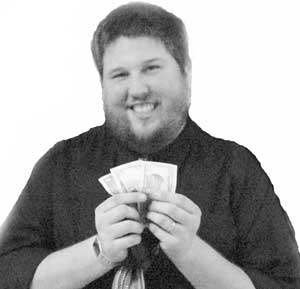 Q: When is the best time to go Black Friday shopping?
A: It gets earlier every year. Last year I left at 6 p.m. and sales started at 10 p.m. and midnight.
Q: What are the best stores to shop at?
A: Definitely Walmart and Best Buy.
Q: How much money do you save to go Black Friday shopping?
A: At least $1000.  Anytime my wife and I can get a deal, we buy multiple items and then sell them on eBay, that way we basically get everything free.
Q: How many people do you plan on buying for?
A: Everyone in my family. At least 30 people.
Q: Do you plan to participate in Cyber Monday as well?
A: No, I am usually done shopping by 6 a.m. on Saturday.
Q: What is the best item you have bought while shopping on Black Friday?
A: A Yamaha surround sound with JBL studio speakers and a 1000-watt sub. It valued $3000 but I got it for free because of the eBay sale.
Info by Taylor Pigg