Junior High Girls' Basketball: Paoli vs. Salem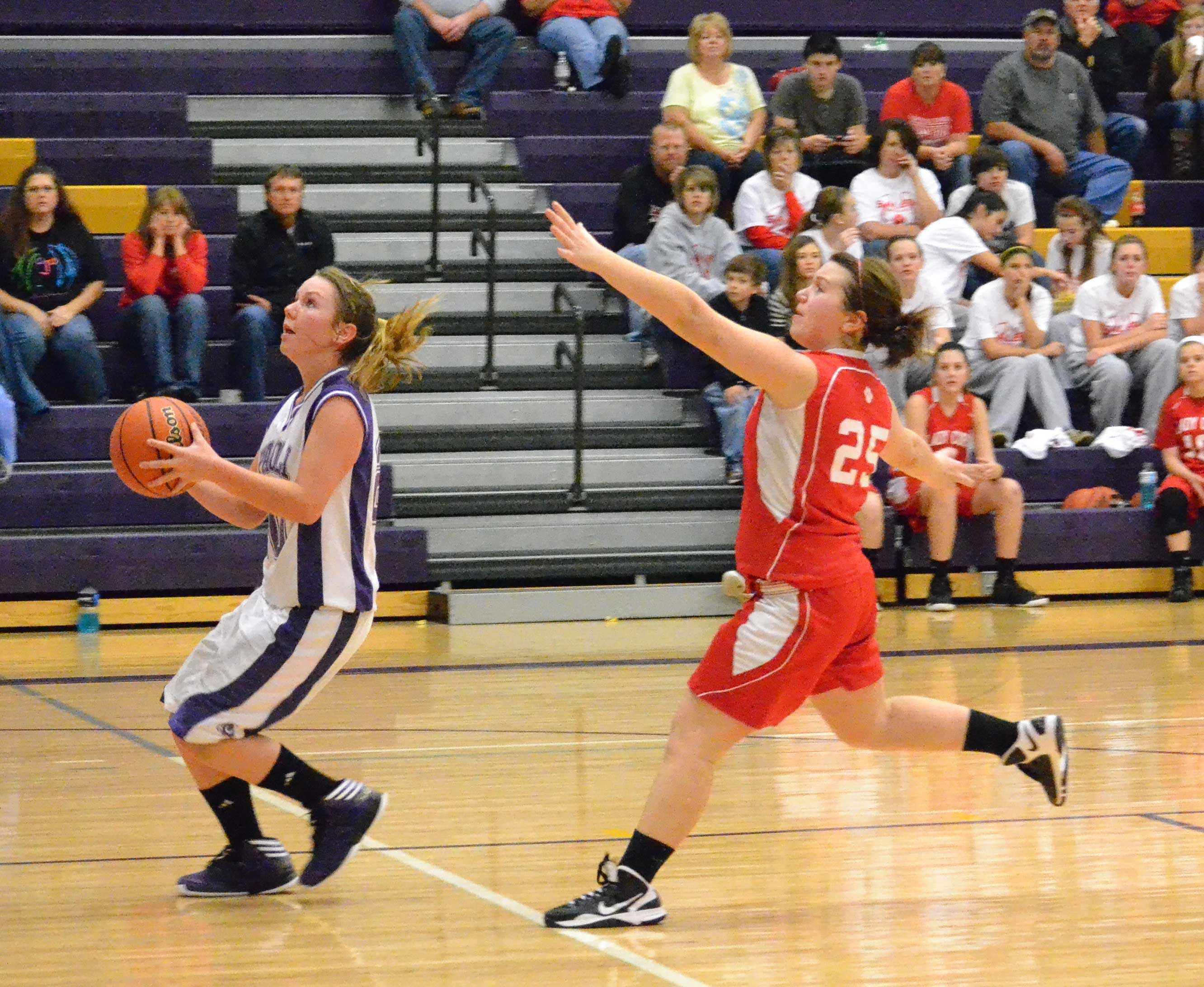 Eighth grader Amber Smith drives in for a layup.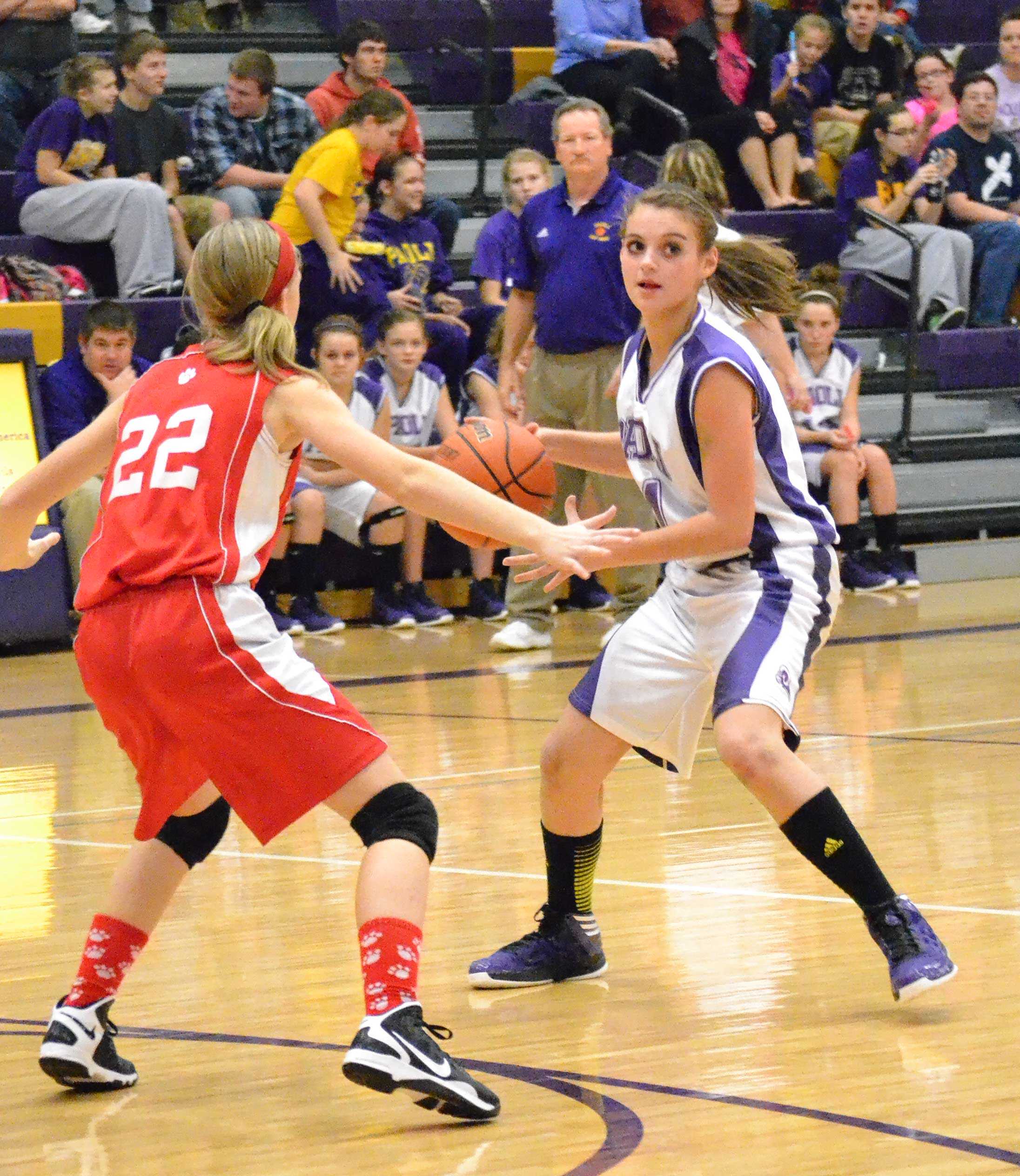 Eighth grader Claire Cornwell prepares to pass the ball to her teammate on the wing.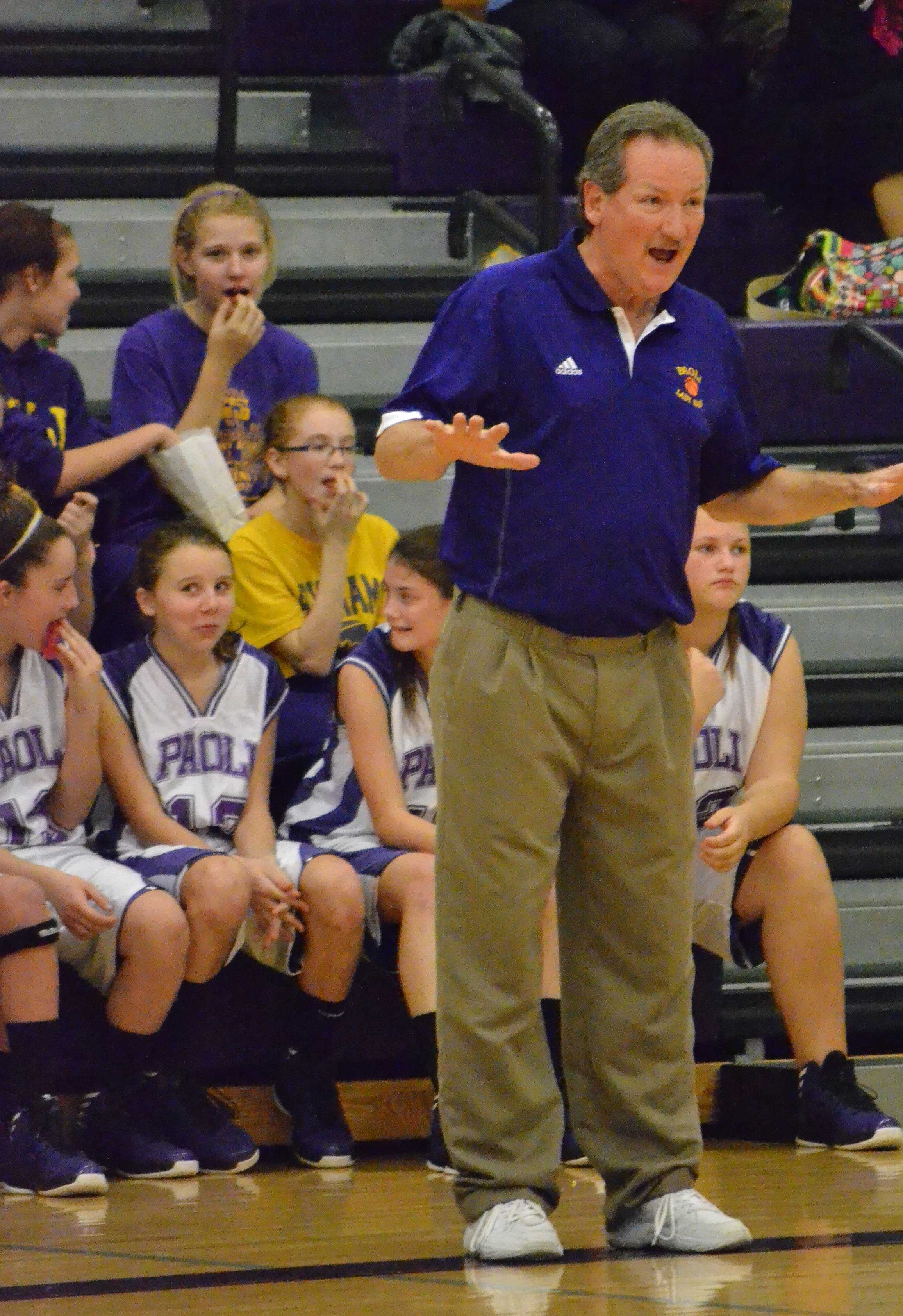 Eighth grade Coach Brian Kloss coaches his team from the sideline at the game against Salem.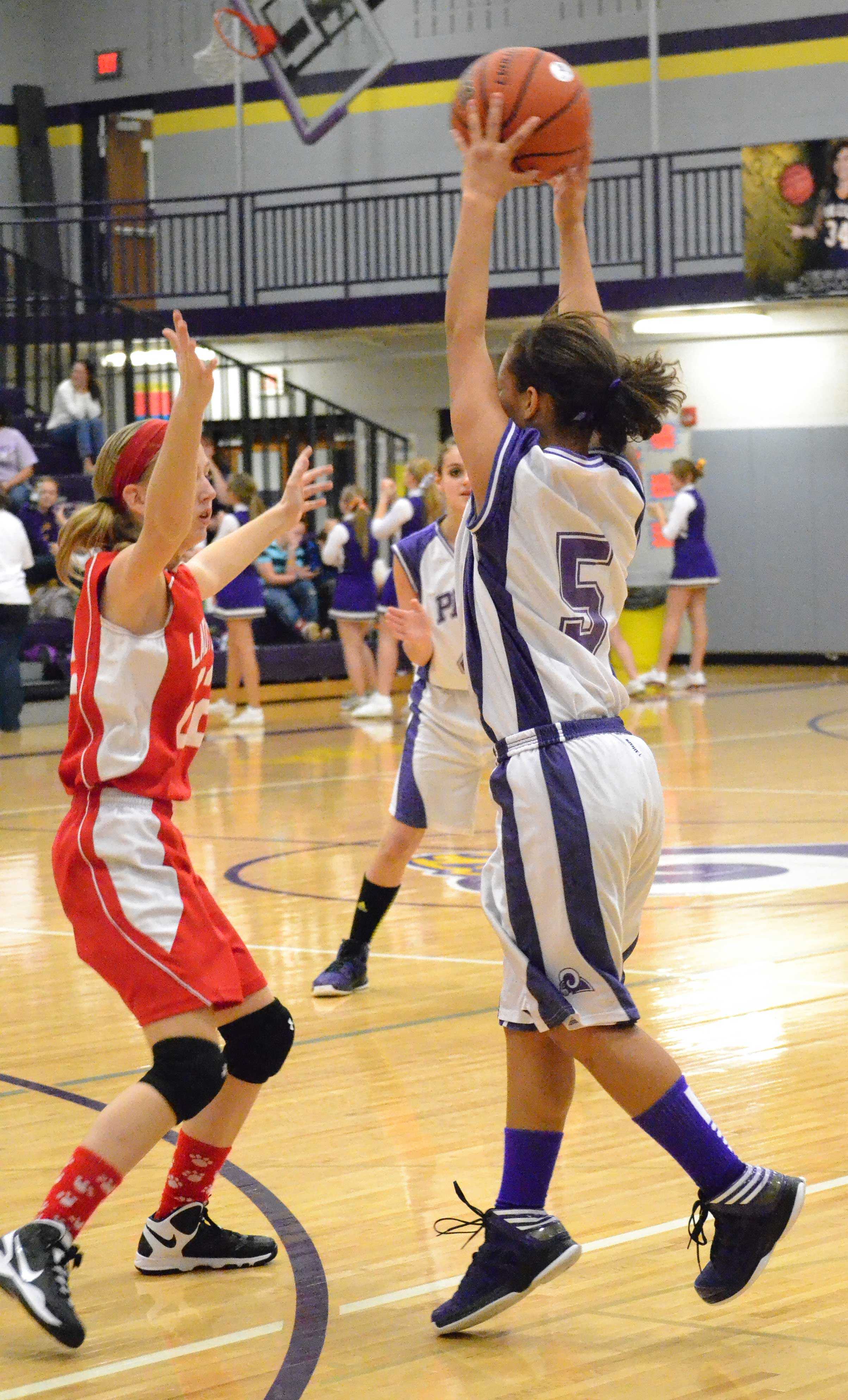 Eighth grader Emily Coots receives the ball from the top of the key and looks at her posts.
Photos by Julie Hudelson