Student Music Feature: Brooklyn Dotts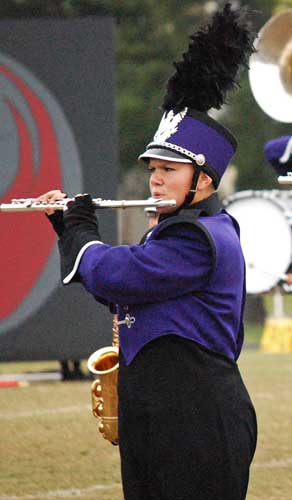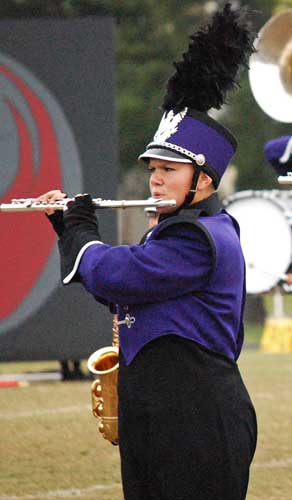 Brooklyn Dotts is a sophomore at PHS. She has been in band for six years and has been marching for three years. Dotts plays the flute and enjoys being a part of the Pride of Paoli. Being in band has taught her many things and she is happy to be a part of such a great organization. Dotts is not sure if she wants to do anything with music after high school, but she says that she probably will not.
Q: What do you enjoy most about band?
A: Being a part of a group and making new friends. I also enjoy traveling for competitions.
Q: Do you plan to do anything with music after high school?
A: I don't really know for sure. I probably won't though.
Q: What is your biggest accomplishment in band?
A: Making State Finals and performing in the Lucas Oil Stadium.
Q: What has being in band taught you?
A: Responsibility and respect.
Q: If you could play a different instrument what would it be and why?
A: Hmm. Probably the clarinet because I'm to wimpy to hold up a brass instrument.
TOP 5 SONGS YOU HAVE TO HAVE ON YOUR IPOD?
"Never" by Moving Pictures "I <3 80's"
"Gangnam Stlye" by PSY
"Alejandro" by Lady Gaga
"Judas" by Lady Gaga
"The One that Got Away" by Katy Perry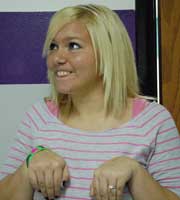 Feature by Bailey Rankin; Photo by Breanna Daugherty