Student Music Feature: Aaron Key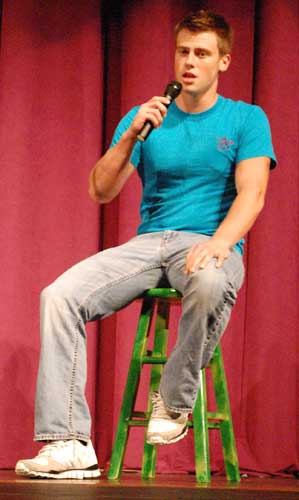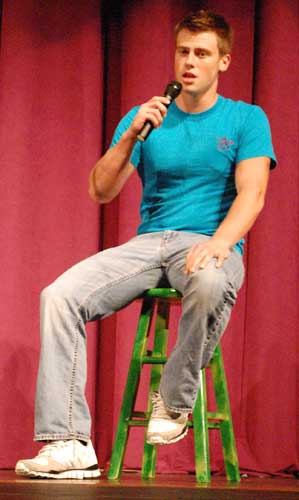 Senior Aaron Key is a talented singer and athlete. Key has started his fourth year in the Paoli Harmony Singers. Right now, he is not planning to go to college for music, but says his plans could change.  Key has performed in choir concerts, at his church and at the Veteran's Day Program but he has never been in a singing competition. He enjoys being in choir because he loves to sing and dance, and most of his friends are in choir so he gets to be with them.
How long have you been in choir?
I am in my fourth year of varsity choir.
Are you planning on going into school for some type of music? If so what and why?
Not that I know of. Right now it is not in my plans to go to college for music.
Have you ever performed anywhere? If so where?
Yes. I have performed in choir concerts, at church and in the Veteran's Day program here at school with the choir.
When did you discover that you enjoyed singing in front of others?
I knew I liked singing about the age of four or five while singing in my church.
Why did you decide to join choir?
Music is in my blood and I love singing. The dancing is pretty fun too. A lot of my friends are in choir too so I get to be with them.
TOP 5 SONGS YOU HAVE TO HAVE ON YOUR IPOD?
Pandora is all I use and listen to. It's the BEST!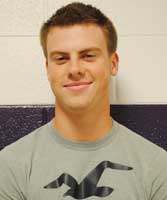 Feature by Bailey Rankin; Photo by Breanna Daugherty