Student Athlete Feature: Patrick Allman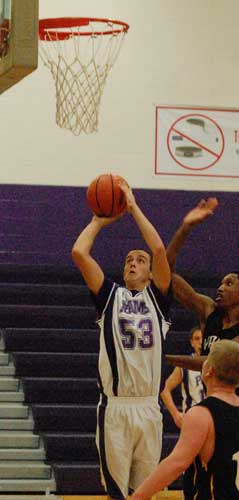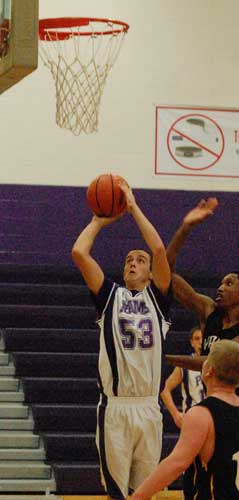 Patrick Allman is a sophomore and in his first year being on an actual basketball team, he is the center and is number 53.
Q: When did you first start playing?
A: This is my first time on a team but I have been playing since I was eight or nine.
Q: How did you get started playing basketball?
A: My friends got me interested in it then I just wanted to try out for the team this year.
Q: What is your favorite thing about basketball?
A: Just being part of a team.
Q: How many times do you practice and how long?
A: I practice every day whether it is during ball practice, practice with my friends or practicing at the park by myself.
Q: What school did you just move from?
A: Bedford North Lawrence.
Q: Did you play basketball for your other school?
A: No!
Q: Are you planning on playing in the future?
A: I plan to play through high school.
Q: What is the hardest thing about playing basketball?
A: Learning the plays.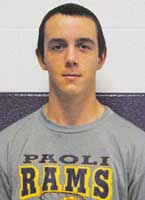 Feature by Kristan Cole; Photo by Breanna Daugherty