Senior Feature: Shelby Waynick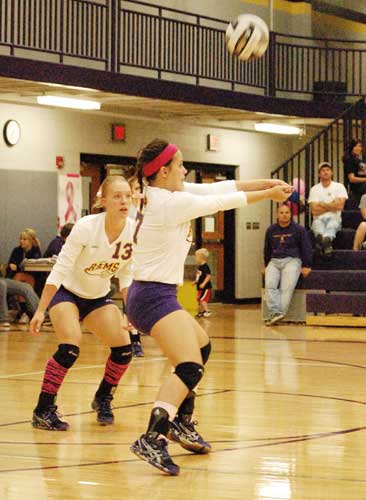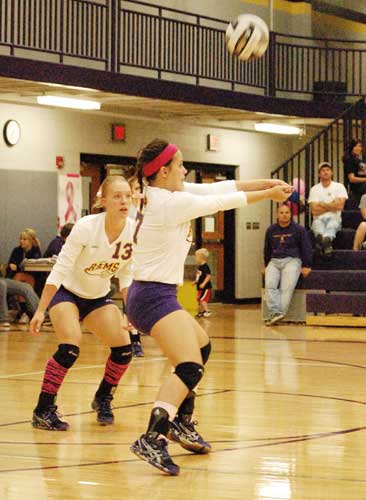 Senior Shelby Waynick is a dedicated volleyball player who works hard for her team. Waynick focuses her attention on her teammates, not just herself.
 "My individual goals aren't really that important to me. I am a team person," said Waynick.
As a senior who has played volleyball all four years, she has big goals for the team and one important individual goal.
 "I would really like to make all conference and our ultimate team goal is Sectional and conference," said Waynick.
Although the Lady Rams didn't accomplish their Sectional championship goal, they gave it their all. Taking on the toughest competitor in their Sectional, Providence, in the first round didn't make winning easy.
"I was excited to play Providence first because I knew we had potential to beat them. We just let ourselves get down," said Waynick.
Over the past four years, the Lady Rams volleyball program has improved dramatically. A big accomplishment for the team is becoming closer and gaining leadership. As a senior captain Waynick said her job is to make sure everyone is positive and they are working as a team or nothing will work for them.
"We were very proud to be ranked eighth in 2A as a team, we were watching for something like that to boost our confidence," said Waynick.
From her freshman to senior year Waynick has grown some very strong relationships. She will miss her teammates and coaches the most, as well as competing. Her coaches have inspired her most throughout her volleyball career. They have always pushed her to be her best and to do her best.
"My coaches helped my confidence and making me realize that I could do it. Coach Cruz really helped me improve my game and she was always so positive. The will miss her next year," said Waynick.
Waynick will miss her teammates and has some heartwarming advice for next year's team.
 "Have fun with it, you only get four years to play. The memories you make are lifelong and they will be with you forever," said Waynick.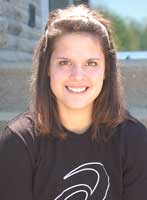 Story by Abbie Franklin; Photo by Breanna Daugherty