Student Music Feature: Emilee Waynick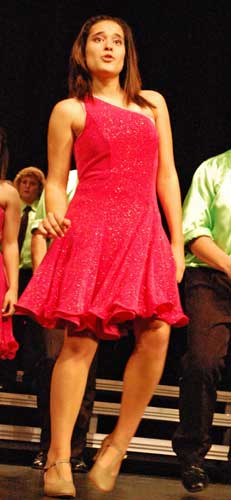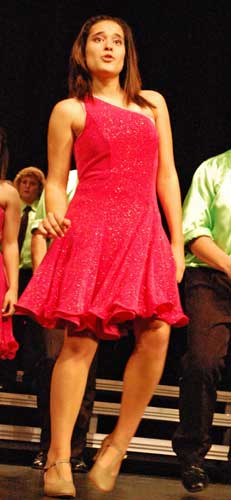 Emilee Waynick is a sophomore at PHS this year and has been involved in choir since elementary school. Waynick was in Circle the State with Song during elementary school, the seventh and eighth grade choir, and is now in her second year of Varsity choir. Waynick does not plan to attend college for music and has never been in any choir competitions. She has performed with her sisters at church and enjoys singing because it is something fun for her to be involved in.
How long have you been in Choir? (Which choirs?)
Circle the state with song- Elementary
Seventh and Eighth grade choir
Two years in the Paoli Harmony Singers
Two years of Choir Camp
Have you ever preformed anywhere? If so, where?
Church, with my sisters.
When did you discover that you enjoyed singing in front of others?
The spring concert in seventh grade. It's just a really fun thing to do.
Have you ever participated in any singing competitions? What kind?
No.
Why did you decide to join choir?
I decided to join choir because it is something fun to be involved in.
TOP 5 SONGS YOU HAVE TO HAVE ON YOUR IPOD?
Ho Hey by The Lumineers
22 by Taylor Swift
Come Over by Kenney Chesney
Carrying your love with me by George Strait
Solider by Gavin Degraw
Feature by Bailey Rankin; Photo by Breanna Daugherty