Senior Feature: Breanna Daugherty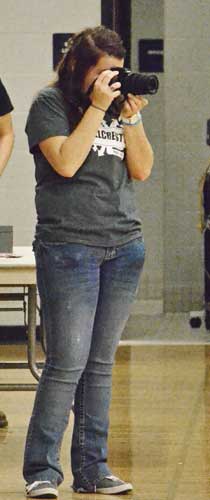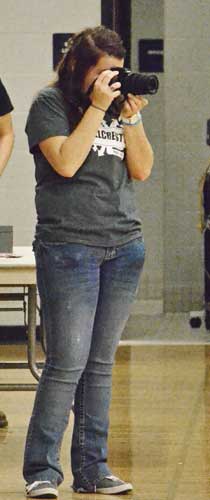 ­­
At PHS there are many different elective classes to choose from. Electives help students guide a career path for their future. Photography opened up a very real path for senior Breanna Daugherty.
Daugherty started taking pictures in eighth grade, but became more ­interested her freshman year.
"People complimented me about my photos, which made me realize, 'Hey, I might be good at this'," said Daugherty.
Daugherty enjoys taking sports, still life nature and news related photos.
"I like sports because it is challenging to get a great shot that make people say, 'Wow'," said Daugherty.
The photographers the Daugherty look up to are Rich Janzaruk and Ansel Adams. Janzaruk works for Times-Mail in Bedford, he is a photography editor and has become a mentor for the young photographer.
Some things that Daugherty does in the Paoli News-Republican, is sending photos of sporting events to the staff of the Paoli News-Republican. Daugherty also captions the pictures letting them know what is happening in the picture.
"I do like taking pictures for the paper. It gives me a chance to realize how print media is outside of the school publications. I have a deadline each week to send photos into the paper, so that helps me to get my stuff done on time," said Daugherty.
It is a tough choice for Daugherty to either become a photojournalist or being a photographer as a side job or hobby. As she advances in her third photography class, one person that has helped her with all her photo questions and commented on her photos is journalism teacher Heather Nichols
"She answered my questions when I gave them, and gave me advice when it was needed on photos. She continues to do these things to help better me in photography," said Daugherty.
Story by Brandie Hankins; Photo by Julie Hudson