Stroud: From Then to Now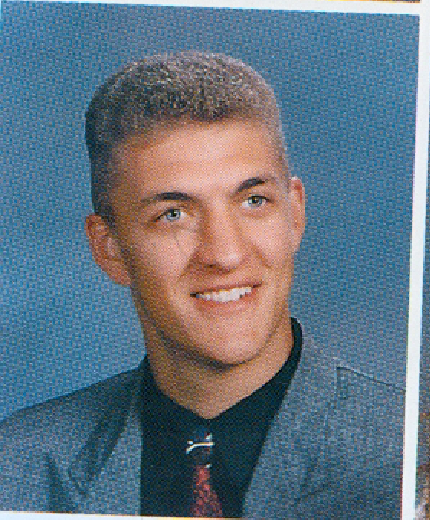 High school may be known as "the best days of your life" but that's only four years for most. Some people go to college, some people do not. Some people have kids, and some people do not. For PHS graduate Joel Stroud, his life had a lot to offer him after high school.
Stroud graduated from PHS in 1993 and was involved in numerous sports and clubs that PHS has to offer. Stroud participated in football, baseball, basketball, track and marching band. He was also in NHS, student council, SADD and was a class officer.
"My favorite memories from PHS are of the many sectional, regional, and state championships that I was lucky enough to be part of. The support that we received from the other students at both the high school and elementary school as well as throughout the community was awesome. I also was proud to end high school with fifteen varsity letters," said Stroud.
After high school, Stroud attended Vincennes University for two years. He then transferred and did his studies with exercise science at Indiana State for another two years. Finally, he graduated from Indiana University with a bachelor degree in physical therapy in 1999.
Stroud now works as a physical therapist and takes the position as Director of the Rehabilitation service at IU Health Paoli Hospital. Although he has this career now, it wasn't so easy in the beginning.
"When I graduated from college there were a lot of changes in the healthcare industry and it took me about six months to find a job," said Stroud.
Along with finding a career he enjoys, Stroud also got married and had two daughters.
As for advice, Stroud would tell current high school students to enjoy every part of it all. Stroud also recommends to try not to have regrets throughout your four years.
"Enjoy your times with your friends and appreciate the lessons that your teachers are trying to pass along to you! I miss the many friends and great teachers that we had during my time at Paoli," said Stroud.
Story by Sara Kesterson