APEX Debuts at PHS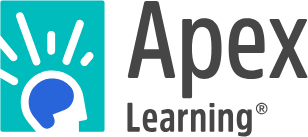 This school year, PHS has introduced a new program called APEX. APEX is an online learning platform that provides curriculum and guided instruction for students. This program can be used as a stand-alone curriculum or as an aide to a class.
"We put this into place because we needed a credit recovery platform for students who have failed a class. We also have APEX available for AP courses in the event that either we do not have a teacher for that course or we do not have enough room in the master schedule to support a section of specific AP course. A majority of our use of APEX will be as a supplement for teachers to use in the their classroom," said Assistant Principal Fred Unsicker.
Unsicker believes that APEX will provide PHS students with some flexibility within their schedule and teachers with their curriculum. It is another tool available to learn.
"We will never replace a teacher in a classroom guiding students towards learning experience, but APEX does provide us a tool to help our students. That's the biggest benefit," said Unsicker.
Students who have questions about APEX can refer to Unsicker in his office or his email at [email protected].
Story by Rebekah Reeves