College GO! Week at PHS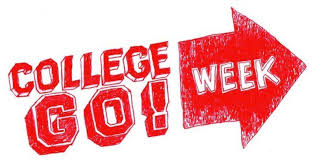 College GO! Week is an annual event recognized at PHS every year. This year, it will be the week of September 24-28. Guidance counselor Brandi Kerley is organizing and preparing for College GO! Week for PHS students.
"College GO! Week is an annual, statewide event to promote enrollment in two and four-year colleges across Indiana," said Kerley.
Students at PHS will have the opportunity to gain more knowledge about college and be introduced to different colleges that are scheduled to visit. Information on why students should go to college, choosing the right college, preparing for college and the process of applying will be provided to the students.
"I have the college fair scheduled for October 26, and so far I have 35 college and career representatives confirmed, and I am waiting on answers from many more," said Kerley.
In order to accommodate some of the college and career representatives unable to come during the college fair, other days have been set aside for them to visit PHS students.
"Indiana State University is coming during homeroom on September 19, and University of Southern Indiana and Indiana are coming on October 3. I am working on a few more," said Kerley.
There is a College GO! Week contest that any person in grades 6-12 can enter. Each applicant will be entered in a CollegeChoice 529 direct savings plan, and one student from each grade level will be chosen for this cash prize. To enter the contest, you must fill out the form and create a picture or write a three paragraph essay about a career you are interested in. The grade level with the highest participation in the contest will receive a pizza party, and students who participate will be entered into a drawing for prizes.  
Story by Lili Seals