Robinson to Join Guidance Staff in January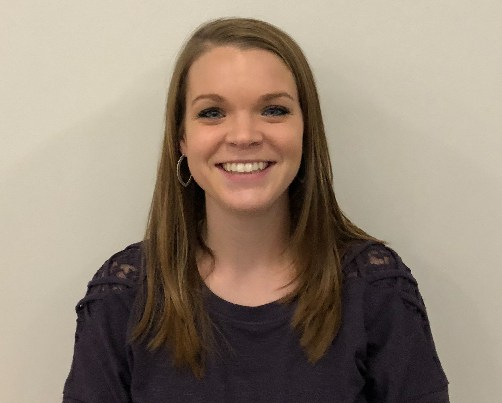 A new addition to the Paoli High School staff was announced at the school board meeting on Monday, December 10. A second guidance counselor position was filled and the identity of the person who will be working alongside current guidance counselor Brandi Kerley was revealed.
Rachel Robinson, a PHS graduate herself, was hired for the job.
Robinson already has experience in the field, with two years of employment at the Brady Shrum Elementary School in Salem as counselor. As well as counseling, Robinson has a background in special education, which Principal Chad Johnson believes will be a great resource.
"We're hoping that [with] her skill set, especially helping with special education students, she will be able to bring a different set of skills to the guidance department," said Johnson.
There are 654 students at Paoli who have the potential to utilize the guidance office, whether for mental and emotional issues or academic aspects. It is easy to see how just one counselor could become overwhelmed, even with the help from guidance secretary Sara Parks.
"I can't tell you how excited I am for the hiring of another counselor. I know Mrs. Robinson is going to do great things for our students and our school. She is kind and confident and is bringing good experience with her. I look forward to working with her, and can't wait to celebrate her successes here at Paoli," said Kerley.
With the addition of Robinson, Johnson hopes to balance out the amount of work which had been put on Kerley and Parks since the resignation of former guidance counselor Brandon Crowder.
"It was wearing on them, so we wanted to help them out," said Johnson.
Robinson personally would like to give back to the place she grew up in through her work. As a graduate of PHS in 2008, she considers Paoli her hometown and knows how well the school is run and wants to get involved in it.
"I think she wanted to work here because she knows what we do, we do a good job at it and she wants to be a part of that," said Johnson.
Robinson will start her career at Paoli and return to her roots on January 14, 2019.
"I'm excited to work in my community and where I attended school. I'm looking forward to working with students and staff at PHS," said Robinson.
Her addition will have a great impact on both the students and staff with a fresh face and new ideas to enrich PHS.
Story by Masden Embry