Dickey's Days at Shelter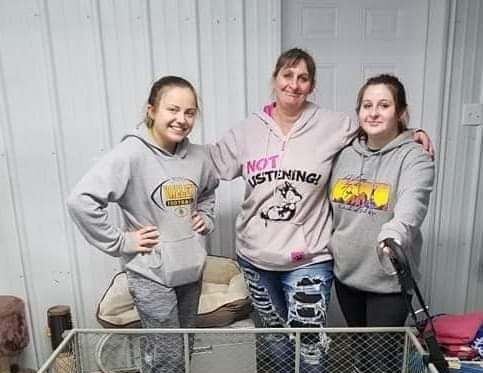 Pets are a part of our everyday lives, but not all of them have people to to be a part of theirs. Freshman Katie Dickey is an employee at the Orange County Humane Society in Paoli. Dickey works there with her mom, Shelter Director Lisa Dickey.
The shelter cares for animals in the community until they find homes.
Dickey has been a volunteer at the shelter since she was eight and an employee since December 2018. After receiving her position, Dickey began to take care of the cats. She feeds them, cleans their cages, gives them medicine and takes their pictures. It's hard, but enjoyable, work.
"I have worked there for years and have always loved working with the animals," said Dickey.
Dickey loves all the pets at the shelter. She doesn't have a favorite, but if she had to pick one, it would be a cat named Jay. He has lived at the shelter for three years.
"He can be a big brat sometimes. He's allowed to do and go wherever he wants, but when he wants food, he makes sure you know," said Dickey.
Dickey's favorite part of working at the shelter is when an animal she has been caring for gets adopted. Some who have been abused or neglected in their pasts have found good homes through the society.
"Each and every dog and cat have their own personalities and stories. Some have been abused and some grew up on the streets," said Dickey.
Volunteers are always welcomed at the animal shelter. They are put to work spending time with the animals. Volunteers just need to keep the animals happy until they receive a forever home. Dickey encourages others to volunteer at the Orange County Humane Society.
"I treat the animals like they're my own pets. Helping get the dogs and cats get adopted is the best thing people could do for those animals. Adopting from an animal shelter is better than any pet shop," said Dickey.
Story by Jozalyn Kempf