Junior Class Strikes Down Competitors
Student Council Hosts Macho Man and Powder Puff to Celebrate Football Sectionals
Macho Man volleyball and Powder Puff football are back at PHS for the first time since 2019. Hosted by Student Council, the athletic events let students swap typical gender roles — with boys out on the court and girls taking the field.
On Tuesday, October 18, Macho Man took place in the upper gym. The first game started at 6:30 p.m., which was seniors versus sophomores. The seniors swept the sophomores, winning 25-18.
"[Senior] Isaac [CornettMcBride] spiking it on their faces was definitely the best part," said senior Austin Benales.
"
I was really proud of their skills. I was also impressed that they were actually diving for the balls.
— Junior Abby Tapp
The next game was the juniors versus freshmen. The juniors dominated the set with a score of 25-11.
"I was really proud of their skills. I was also impressed that they were actually diving for the balls," said junior Abby Tapp who helped coach the boys.
The juniors showed their skills early on in the championship match. The seniors fought a good battle but were ultimately defeated 19-25
"It felt really good to win. We were focused and locked in, which got the job done," said junior Trey Rominger.
The juniors then took on the faculty team and were left speechless. The staff members walked away with the win 25- 18.
¨Before the game, [junior] Andrew [Kumpf] had lots to say. After the game, it was quiet at home. It was a great time. I am looking forward to next year," said Elementary Physical Education Teacher Tyler Kumpf.
"
It was a fun activity to do with my senior girls and I think it brought us closer
— Senior Jackie Crews
Powder Puff football was held Thursday, October 20, kicking off with the seniors versus sophomores game kicking off the event. The seniors shut them down with a score of 22-0.
"It was a fun activity to do with my senior girls and I think it brought us closer," said senior Jackie Crews.
The next game was the freshman against the juniors. The juniors took the win with a score of 16-8.
"It was a good warm-up game for the better game later on and it helped set us up for success," said junior Carley Higgins.
The championship game started with the juniors scoring a touchdown in the first few minutes. The seniors battled back with a touchdown of their own, but were unable to keep up with their opponents, who ran play after play. The junior once again took the championship win 18-6.
"It felt great to win. Our team really pulled it together to beat the seniors," said junior Lily Hall.
Overall, both Macho Man and Powder Puff were a success, with a large turnout of both student and parent spectators at each event. Macho Man volleyball and Powder Puff football's return boosted student morale, involvement and interaction and will likely continue in the coming years because of such positive feedback.
Leave a Comment
Your donation will support the student journalists of Paoli High School. Your contribution will allow us to purchase equipment and cover our annual website hosting costs.
About the Contributors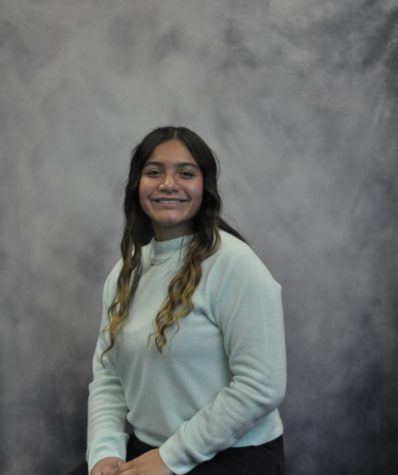 Ashleigh Garcia, Business Manager, Sports Editor, Web Editor, Senior Editor Assistant, Paolite Staff Writer
My name is Ashleigh Garcia. I am a senior at Paoli High School. I love playing sports with my friends. I love my cat, Maggie. My sister and I are not twins...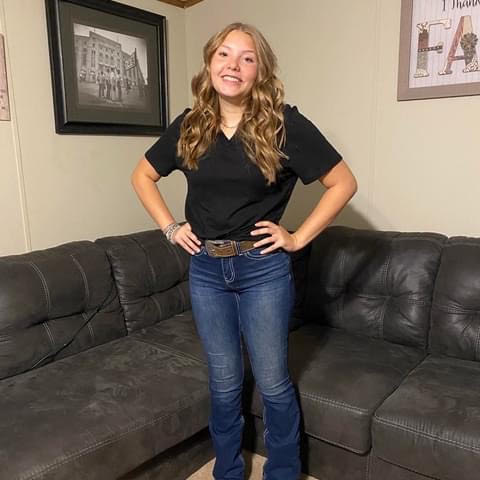 Harleigh Poe, Hillcrest Managing Editor, Hillcrest Senior Editor
My name is Harleigh Poe and I am a senior at PHS this year. I play softball, as well as cheer. I am also involved in Booster Club and Self Care.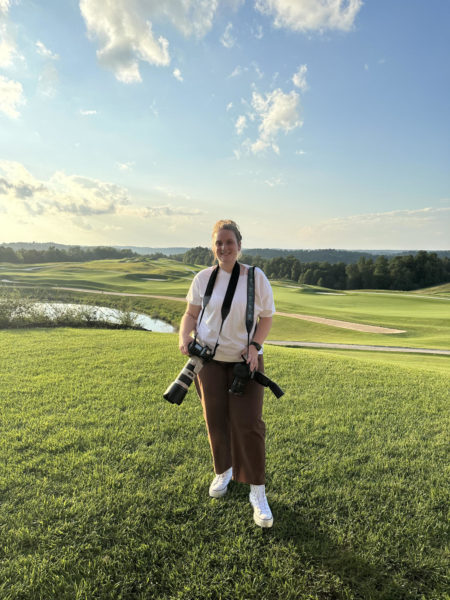 Olivia McSpadden, Chief Photographer, Facebook Editor
Hi, I'm Olivia McSpadden! This past year I was the photo editor for the yearbook and one of the main sports photographers. This year I'm the Chief Photographer...