Rams Sweep Bluejackets and Marksmen in Weekend Play
Rams are 7-2 on the season facing Jeeps tonight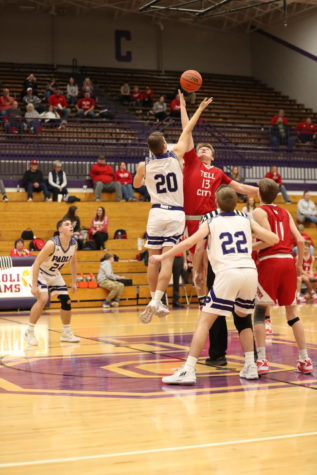 In their first games since winter break, the Rams added two wins to their record with a win on Friday, January 7, against the Mitchell Bluejackets and a second win on Saturday, January 8, against the Tell City Marksmen.  
"After our pre-Christmas schedule we tried to evaluate our team and players and make some minor adjustments for improvement. A couple of things we decided to do was play at a little faster pace and apply more pressure on defense," said Head Coach Dusty Cole. "We came out focused and ready and our effort was outstanding.  We did a great job of applying pressure and causing turnovers without giving up any open shots or three-point shots."
Mitchell is a big conference opponent for the Rams and the team went into the game remembering their disappointing loss from last season. Against the Bluejackets, the Rams won 68-37. 
Leading scorers for the Rams were sophomore Fletcher Cole, junior Trey Rominger and senior Isaac Cornett-McBride.
"Fletcher (Cole) shot the ball extremely well and ended up with 25 points.  He had a great all around game with points, rebounds, assists, steals, and
low turnovers.  Trey (Rominger) and Isaac (Cornett-McBride) were in double figures as well with 14 and 11.  Those three guys are starting to find the consistency we need and they are also starting to provide great leadership for the other guys," said Cole.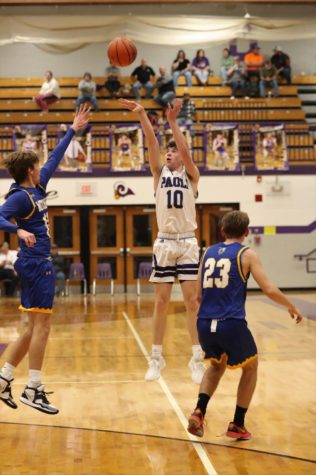 The team also saw some different players stepping up.
"Seven different guys scored in the game and we got nine points off of our bench. Cooper Spires got his first varsity start and he played well.  Defense was good, got the ball where it needed to go and didn't turn the ball over. Willson was also back in the starting lineup after coming back from injury. He was able to stretch the floor for us and hit a couple of outside shots," said Cole.
The Rams are now 2-0 in the conference.
"Our guys played hard, and played to our potential.  It can be difficult to play at a high level when you know you are the better team and should win by a large margin. Our guys did a great job of getting off to good starts and controlling the things we can control," said Cole.
On Saturday, the Rams faced Tell City Marksmen and won 90-35. Cole sees his top three players continuing to put up key stats toward the team's success.
"Isaac has been dominating the glass and pushing double digit rebounds every night to go along with 12-15 points and a handful of assists.  Trey is a flat out warrior.  He is strong, fast, and aggressive.  You better be ready for a battle when he steps on the floor, because he only knows one speed and he always gives maximum effort.  He is very consistent.  Our second leading scorer, second leading rebounder, second in assist, best defender, great leader," said Cole. "Fletcher is scoring the ball well.  Teams are even mixing in some box and one and other defenses to try and slow him down and he is still finding a way to get 20 plus on most nights, he rarely turns the ball over.  The most impressive thing about Fletch may be his defense, he is averaging almost three steals per game."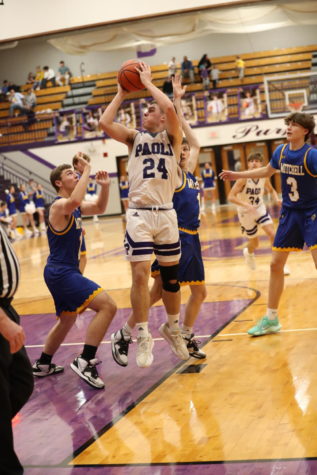 The Rams had many players step up in both games. 
"Cooper Spires had a good weekend after being inserted into the starting lineup.  He had nine assists and no turnovers in two games.  Willson (Windhorst) shot the ball well, hitting a couple of threes in each game, which is big for our team. Brandon Cook provided outstanding defense and effort off the bench.  He is a kid that is going to strive coming in with his fresh legs and physicality and playing against opponents with tired legs.  He also didn't miss a shot against Tell City and had a career high 13 points," said Cole.
Cole's Rams are also showing depth in how many players are adding to the team's final score.
"Bench guys like (Trey) Minton, (Chad) Sullivan, (Andrew) Kumpf are also providing a lift and giving our starters a much needed rest.  All of those are improving and will continue to improve," said Cole. "This week the competition is better and we will have to continue to play at a high level." 
Tonight the Rams are traveling to Northeast Dubois game will start at 6 p.m. and then Rams turn around and play Eastern Pekin at home on Saturday also starting at 6 p.m.
Leave a Comment
Your donation will support the student journalists of Paoli High School. Your contribution will allow us to purchase equipment and cover our annual website hosting costs.
About the Contributors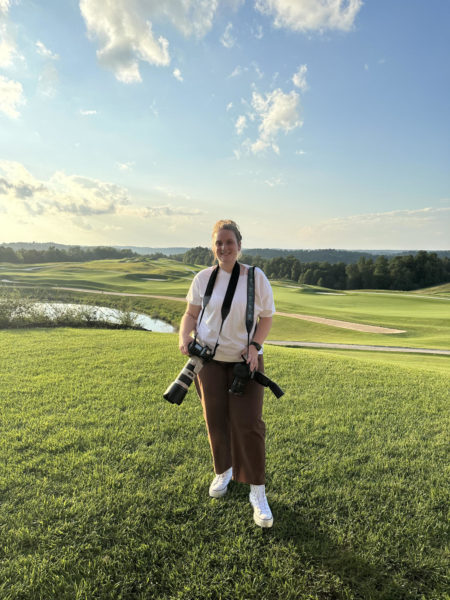 Olivia McSpadden, Chief Photographer, Facebook Editor
Hi, I'm Olivia McSpadden! This past year I was the photo editor for the yearbook and one of the main sports photographers. This year I'm the Chief Photographer...