Epilogue to Andry's 50-Year Chapter
Semester's End Brings Beloved Teacher's Career to A Close
In December 2022, the science and math department will say farewell to a teacher who has taught at PHS for 50 years. Math and science teacher Phil Andry will be officially retiring. Though he hit the 50 year mark in May of this year, Andry decided to teach one more semester of this school year to bid his students and school goodbye.
PHS is home to Andry. He developed a sense of hope and ambition for his future while in school here, graduating in 1960 to pursue his dreams. Andry continued his education at Greenville University, formerly known as Greenville College, but did not get his degree until 1972 due to a devastating injury suffered from an accident during his freshman year.
"It all but took my life, and following that injury I have had to live my life in a lot of pain, and without hesitation, I have to reveal I have had to live my life handicapped because of that injury," said Andry.
While putting his career in education on hold, Andry worked in carpentry, machinery and military to make ends meet.
Andry began working at PHS in 1972 and since then has taught a variety of courses: seventh grade math, business math, algebra I, algebra II, geometry, physics, AP physics, computer applications, computer programming and physical science.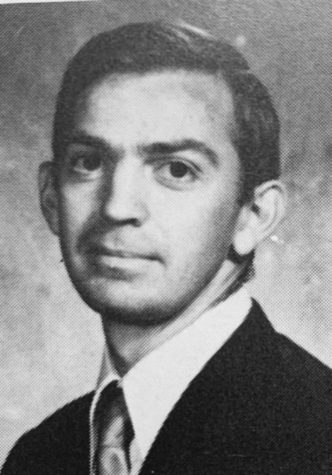 However, during evenings and over the summer, Andry worked for several years teaching at Bedford College Center, now called Oakland City University. He worked in computer programming at the college as well as for a local Bedford engineer and the Farm Bureau Co-Op.
His tech background enabled him to become the author and troubleshooter of a computer program for PHS. This program was in use for years to come, though Andry admits it was a challenge to create — taking almost two years to complete in full. He was required to work long hours into the night as tech assistant on top of his daytime teaching. These duties became too much to balance.
"[Then Superintendent Alva] Sibbitt called me in and offered that I could go full-time tech, because we had to have a full-time tech person, or I could go back to teaching full-time. I thought about it, but the decision was not difficult. I liked working tech, but I just liked working with students more. I went back to teaching full-time," said Andry.
He has no regrets in making that decision. As a teacher, Andry has not only helped others learn but acquired life lessons himself. He was taught that no one is perfect and that making mistakes is not always a bad thing — rather they can be beneficial. Additionally, Andry learned that relationships with his students and coworkers were vital and needed to be prioritized.
"My colleagues and students have kept me alive," said Andry. "My advice to others would be don't take yourself too seriously, and don't avoid the noose by putting someone else's neck in it."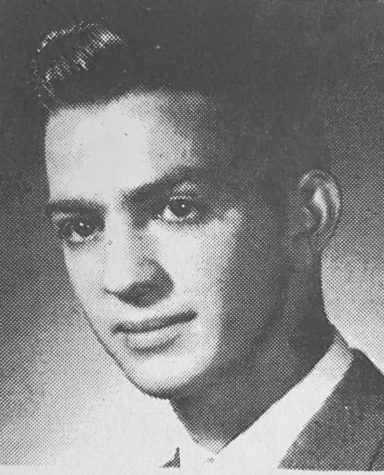 As Andry looks back on his accomplishments, he is both proud and surprised at them. Growing up with a disabled father and financial insecurity, his younger self struggled with negative thoughts and feelings that he would not amount to success.
"I could not seem to see a good starting place, and my imagination was not very productive in the positive direction. I seemed to hear a voice penetrating my whole being with these discouraging words, 'You can't get there from here, and there is nowhere else to start.' I wonder how many other young people hear those same words spoken to them. Some may even believe them," said Andry.
Andry urges young people who are struggling with similar thoughts to ignore them and keep moving forward.
Continuing on for Andry looks vastly different from the routine he has gotten used to over the past 50 years, but his ambition has yet to change and is strong as ever.
"Retirement may be a little hard to think about, but I do not look at it as retirement at all but a change in direction. I want to finish the three books I have started and inhale a lot of fresh air, while working. I cannot see myself idle, or sitting," said Andry.
Many PHS students and staff members — many of whom were his students at one point as well — talk of the life and fun that Andry has managed to bring to PHS. They assure he, his tales and his infamous harmonica will be missed dearly.
View Comments(1)
Your donation will support the student journalists of Paoli High School. Your contribution will allow us to purchase equipment and cover our annual website hosting costs.
About the Contributors
Shelby Chapman, Paolite Staff Writer
My name is Shelby Chapman. I am a sophomore at PHS High School. I love going for trail rides on my horse in the woods. . I love my chickens and ducks and...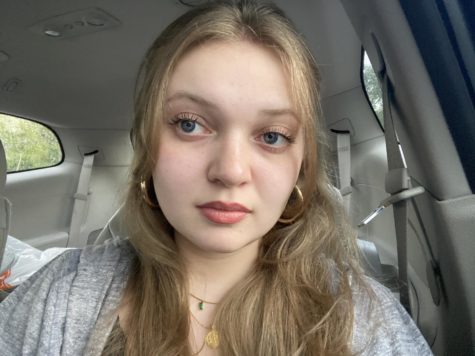 Masden Embry, Copy Editor, Editor in Chief
My name is Masden Embry and I'm a senior at PHS. I enjoy playing guitar and spending time with my dog, Lucy. My favorite thing to do is write so I've really...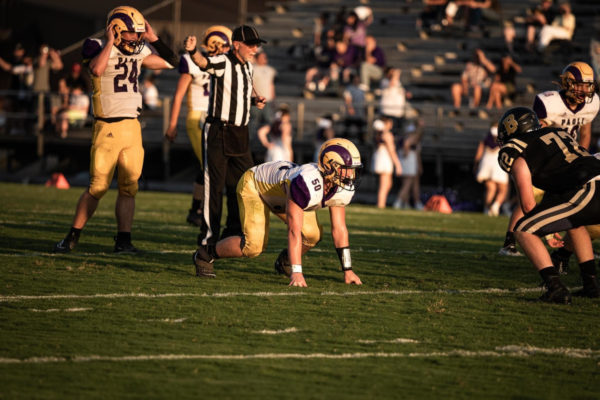 Coy Busick, Paolite Managing Editor
Hi , I'm Coy Busick. I'm a junior and like football and I have a small white dog.