Student Art Feature: Meghan Richardson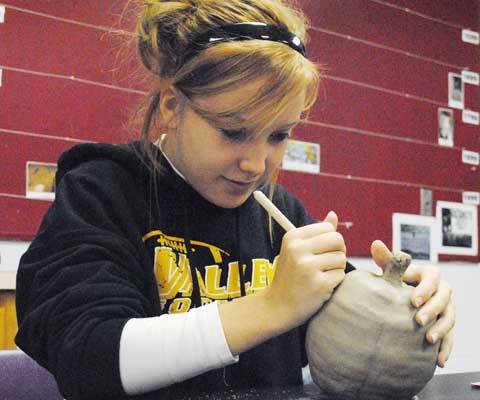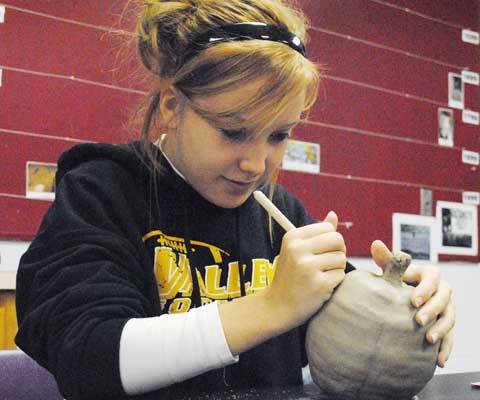 Meghan Richardson is a junior at PHS. She has previously taken three years of art, and this year she is tackling ceramics. Richardson is happy with her previous projects, and excited to see how the rest of the semester goes.
What do you like about ceramics?
It is relaxing and fun.
What are you currently working on?
We are working on slab work.
What is your favorite project you have done in ceramics so far?
The Faberge egg and the gargoyle projects.
What did you previously work on?
The gargoyle.
What is the hardest thing about ceramics?
Making sure that the pieces stay together and not fall apart.
Feature by Olivia Strother, Photo by Breanna Daugherty