Student Art Feature: Abbie Leonard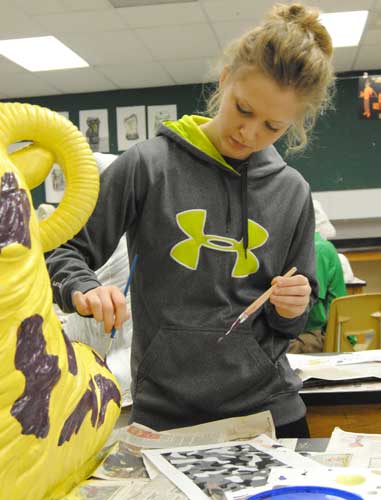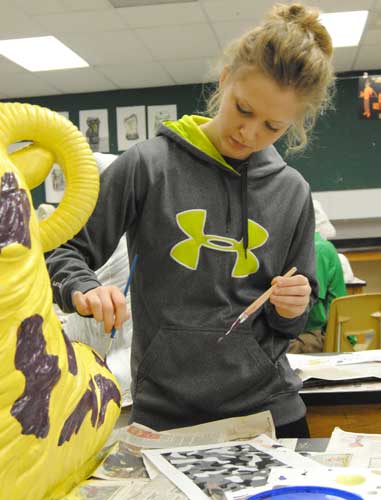 Abbie Leonard is a sophomore at PHS. She has taken art three art classes and is currently taking Drawing II. Leonard is excited to learn more about the arts and make herself better.
What is your favorite thing about art?
It is relaxing
What are your favorite materials?
Pencil and paper
What is your favorite piece you have made?
My full-body self portrait because there is a lot of contrast
What is your favorite type of art?
Sketches
How long have you been interested in art?
Ever since I can remember
What will you be working on next in your art class?
The Rampage Project
What made you decide to join art?
It is what I love doing and it is my career choice
What art career do you want to pursue?
I know I want to have a career that deals with art, but I'm undecided so far.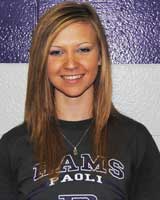 Feature by Olivia Strother; Photo by Breanna Daugherty