Senior Feature: Sophie Sears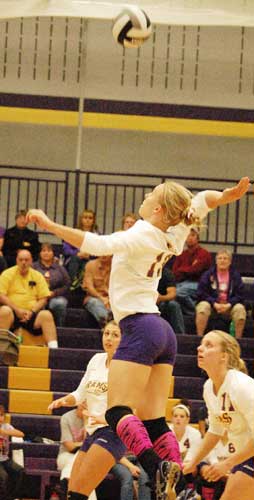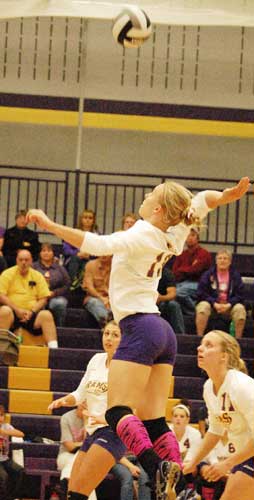 Juggling activates and time is a skill that students have to learn to balance their schedule. Sophie Sears is a senior who knows how to juggle her time.
Sears is captain of the volleyball and basketball team, president of National Honor Society and Paoli Mennonite Fellowship Youth Group.
"I love doing extracurriculars. It keeps me involved in the school and community," said Sears. "Being in charge of them helps me with my leadership and responsibility."
Sears takes about two hours, Monday through Saturday, to devote to her sports practices. She devotes another two hours to her studies. Sears keeps her GPA at 4.0.
"I don't know how it is so high. I just do my homework and have my friends to help me when I get confused," Sears said. "My friends also keep me from losing my mind and getting stressed when my work gets too hard to handle."
Sears's teachers think very highly of her.
"As an athlete, Sophie is an extremely talented individual. She makes others better around her," Assistant Principal and volleyball coach Kyle Neukam said. "As a student, Sophie is self-motivated. She has strengths that she shows in school that will help her later in life. I know she will succeed in whatever she wants to do."
Sears knows that after high school she plans to go to college and major in some type of science.
"I am scared to leave home and be on my own. I will miss my friends. I will always be worried that I won't make the right decisions," Sears said.
Sears knows that in high school she has made the right decisions even though it made her workload big.
"I have a lot on my plate, but it will help me in college," said Sears. "It was all worth it, stressful, but worth it."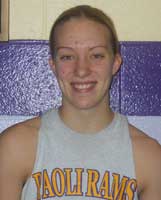 Story by Olivia Strother; Photo by Breanna Daugherty