Student Art Feature: Nikki Mitchell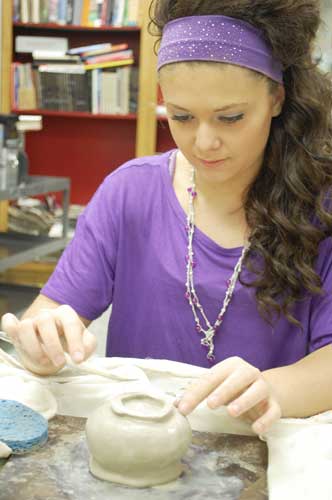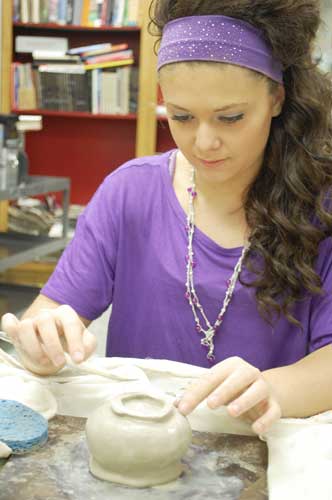 Nikki Mitchell is a junior at PHS. She has taken three years of art, and is currently in 2D Art. Mitchell is excited to get creating pieces she will create on her own.
What are your favorite materials to work with?
My favorite material to work with is pastels.
What is your favorite project you have done so far?
My favorite project so far would have to be my portrait of me and Bri.
What are you currently working on in art?
In art we are working on Prom.
What did you work on last?
The last project I did in art was a perspective drawing on the classroom.
What is your favorite thing about the class?
My favorite thing about the class is that it's all personal, and the choice is up to each individual.
Do you plan on taking art throughout high school?
Yes, I plan on taking AP Art next year.
Do you plan in pursuing a career in art after graduation? If so what?
If I were going to have a career in art it would most likely be graphic design.
Feature by Olivia Strother; Photo by Breanna Daugherty