Master Class Series Begins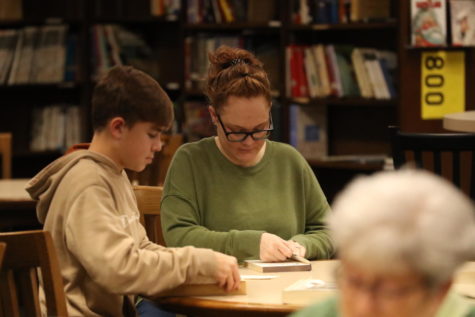 The newly-formed PHS Library Board has implemented a new activity to boost student usage of the Ram Resource Room.
This activity was inspired by other library seminars Librarian Rachel Miller saw. She has dubbed them "Master Classes".
In a Master Class, a student or staff member has the chance to teach fellow students and staff members about a skill or specific subject within the short duration of homeroom.
"If someone has a skill they'd like to teach or an interesting experience they'd like to share, they need to contact me. We are open to all ideas, and we'd like to see students involved as well. We'd like to host a class once a month, so we have many spaces open," said Miller.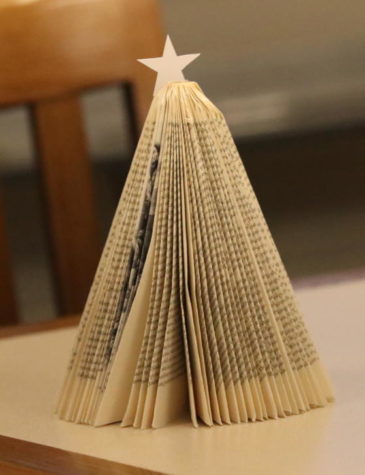 Wednesday, December 14 marked the first official Master Class, led by Guidance Office Secretary Sara Parks.
During her allotted time, Parks taught a mixed group of 25 students and staff members a holiday craft.
She walked them through how to create a Christmas tree by intricately folding the pages of an old or damaged book which were provided by Miller.
"It was fun. It was a lot easier than I thought it would be," said Junior Jill Coleman.
The next Master Class is scheduled for January 17, where Math Teacher Kassi Harkness will be leading a demonstration on cookie decorating. A sign-up sheet will be posted on the Ram Resource Room window