Squad Gets a Lift
Start of Basketball Season Ushers in New Era for Male Cheerleading at PHS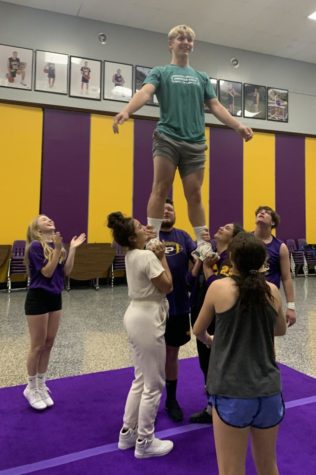 This season, three unexpected additions have been made to the basketball cheer squad. Sophomores Coy Busick and Peyton Baker and senior Braydon Hayes are making their debut as the first male cheerleaders since 2000.
Cheer lifting is a new concept this season, although it has not always been this way.
In 1986, there were six cheer lifters on the cheer squad. Tony Grabner, Randy Haley, David Bradbury, Tony Leone, Lance Payton and Glenn Leone were pictured in the 1986 Hillcrest along with the rest of the cheer squad. Nate Manship cheered in the 1999-2000 season as a junior, but graduated in 2001, and is known to be Paoli's last male varsity cheerleader until now.
The three new members are excited to be a part of the team, and have many goals to accomplish this season.
"I'm excited for this season because this is a new sport and experience for me and so far it's been nothing but fun and welcoming," said Hayes.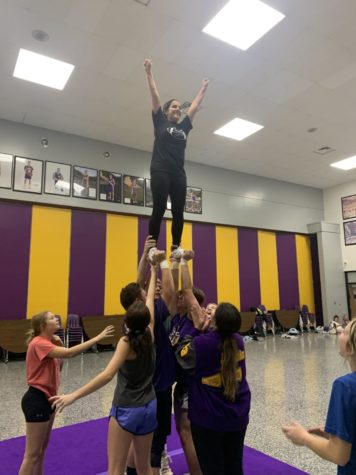 They also have realized how big of an impact this may have on male cheerleaders in the coming future at Paoli.
"Not many people from around here are doing what we are doing this season. Hopefully, there will be more to come after us," said Baker.
Busick was the first of this wave of male cheerleaders, and even came to a practice during last year's season. It is a new experience for him, but he is up for the challenge.
"It will teach me to respect others more and will give me opportunities to see how others think things through," said Busick.
These three have also already begun setting further goals for themselves that they hope to achieve this season.
"I want to be able to oneman, and I want to not drop someone," said Busick.
These nerves are shared among the group, and as a result, they are extra careful when lifting.
"I'm nervous of what could happen if I were to drop someone, but other than that I don't really get that nervous because I feel confident enough that my lifting will go as planned," said Hayes.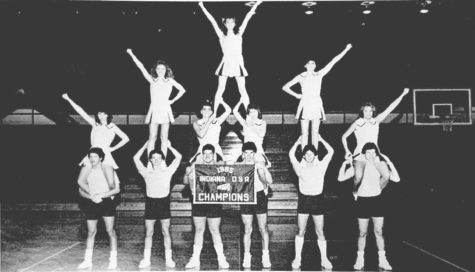 The boys have already debuted during the boys and girls basketball season, but plan to take a bigger role in the team as the season progresses.
This is a new experience for the cheer coaches as well, and they must take on a new role as coaches.
"I have spent hours on Instagram watching college cheerleaders in order to learn how to best support our kids. We, as coaches, just want to create opportunities for students at Paoli to try new things, and this has been such a wonderful experience. The boys have brought their football mentality; they are incredibly respectful of our girls, and have been very cautious towards making the girls feel good and confident in the stunts they are trying," said Cheer Coach Heather Nichols.
Leave a Comment
Your donation will support the student journalists of Paoli High School. Your contribution will allow us to purchase equipment and cover our annual website hosting costs.
About the Contributor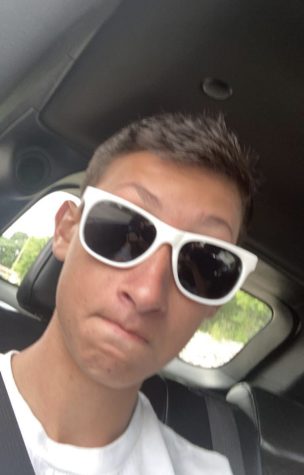 Brian Fullington, PHS News Today Staff, 812 Podcast Producer
My name is Brian Fullington. I am a sophomore at PHS. I like basketball, golf, and music. Something most people don't know about me is that I use to play...