Boys Fall to Linton in Round One
The Rams lost with a final score of 72-48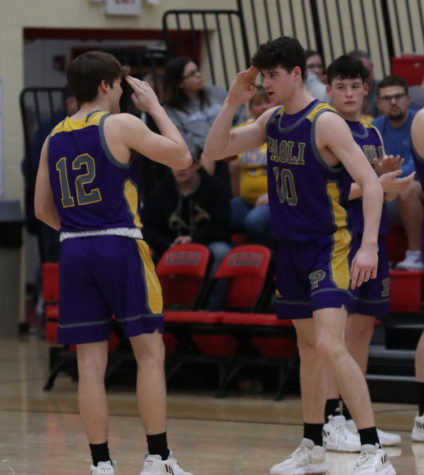 The Varsity Boys Basketball team traveled to North Knox for round 1 for sectional and played 23-1 Linton-Stockton High School.
"We got a really tough draw out of the gate against number 1 ranked Linton," said Head Coach Dusty Cole.
The Rams lost with a final score of 72-48. 
"We knew it would take a tremendous effort from our guys or an off night by their guys in order for us to come out on top," said Cole.
Cole felt the Rams played a solid game and had very good stats.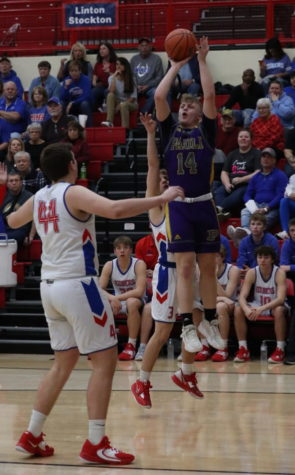 "Funny thing about this game is if you just told me most of the stats of the game, I would have guessed we would have been right there at the end. We accomplished many of our keys to the game. We out-rebounded them. We only had eight turn-overs. Those are things we talked about all week. We held their two leading scorers both under their averages. We got the free-throw line more and hit 80 percent at the line. We shot a pretty good percentage overall. All the things we talked about needing to do, we did a nice job of doing. Unfortunately they hit 12-20 three point shots and shot over 60 percent from the floor. Their starting center did not miss a shot and was five of five from three-point range. When you play a team as big and talented as Linton, you have to give up something. We were banking on their role players missing some shots. Unfortunately that did not happen. The Frady kid had the best game of his career and that ended our season," said Cole.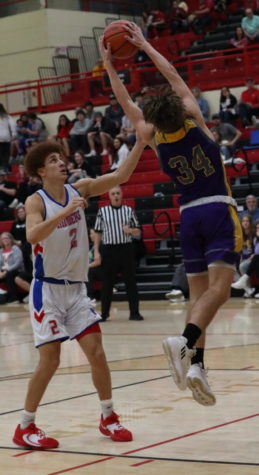 The top three scores for the Rams were junior Trey Rominger with 16 points, sophomore Fletcher Cole with 15 points, and senior Isaac Cornett-McBride with 9 points.
The seniors had a great season and an even better career.
"Isaac improved as much as any player I've coached over his four-year career. He was a joy to coach and a tremendous leader and asset to our team. Brandon provided toughness and defense all year. I was glad he decided to come back out and play this season. Hopefully our young guys learned from these older kids," said Cole.
The Rams end their season with a 18-6 record and 5-1 in conference play. 
"We got better every day. No drama or problems. As a coach, you can't ask for much more than that," said Cole.
Leave a Comment
Your donation will support the student journalists of Paoli High School. Your contribution will allow us to purchase equipment and cover our annual website hosting costs.
About the Contributors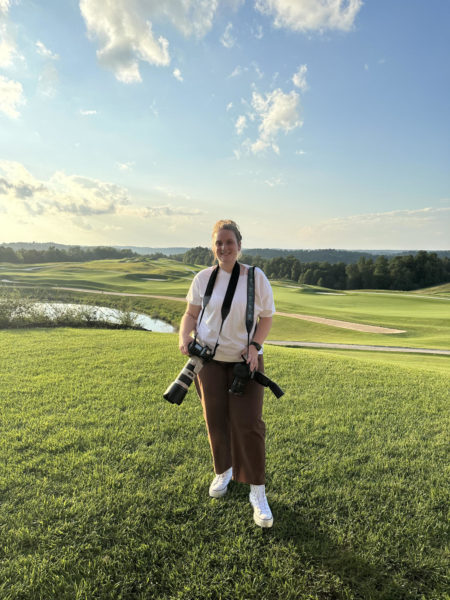 Olivia McSpadden, Chief Photographer, Facebook Editor
Hi, I'm Olivia McSpadden! This past year I was the photo editor for the yearbook and one of the main sports photographers. This year I'm the Chief Photographer...