Crews Takes Hold of Eighth Spot
Crews scored a total of 1,288 points in her high school career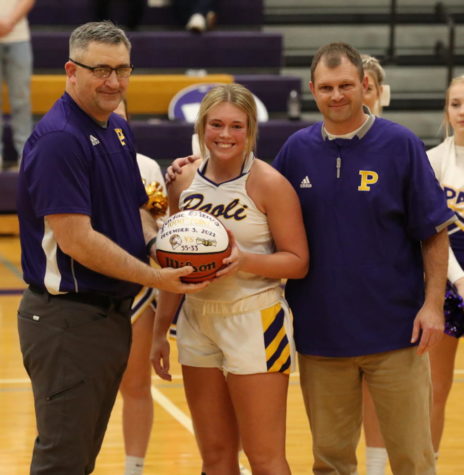 During the girls basketball game against Henryville on December 3, senior Jackie Crews scored her 1000th point. She is one of 23 varsity athletes to achieve this goal at PHS, landing in the number eight spot overall and the second highest girl right behind Sophie Sears (2009-2013). 
"Being on the 1000 point list has always been a dream of mine," said Crews. 
Crews scored a total of 1,288 points in her high school career. This total puts her two points ahead of Keaton Chastain (2015-2019) with 1,286, who is two points ahead of the person after her, Mindy Jackson (1977-1980) with 1,284.
"I remember Keaton and Jackie scoring their 1000 points. I told myself I was going to do that one day and I hope the little kid feels the same way." 
Crews is looking forward to continuing playing basketball at Indiana Tech.