Questions with teacher Chris Jones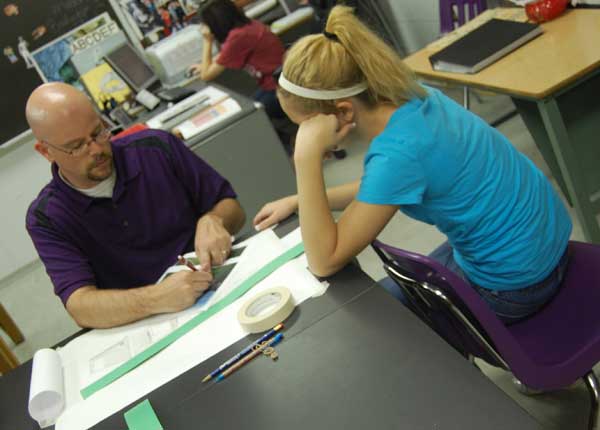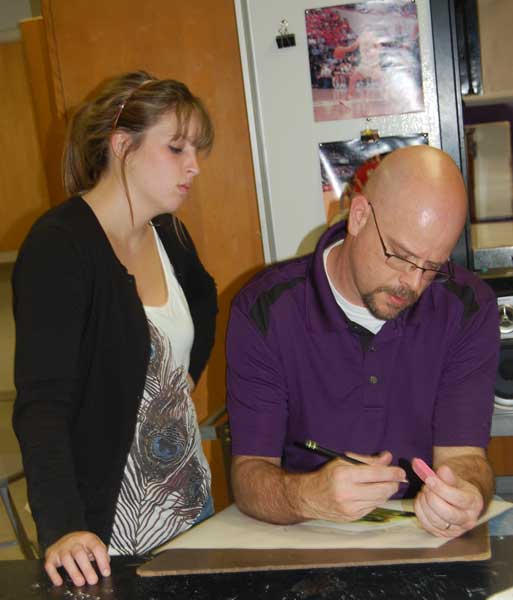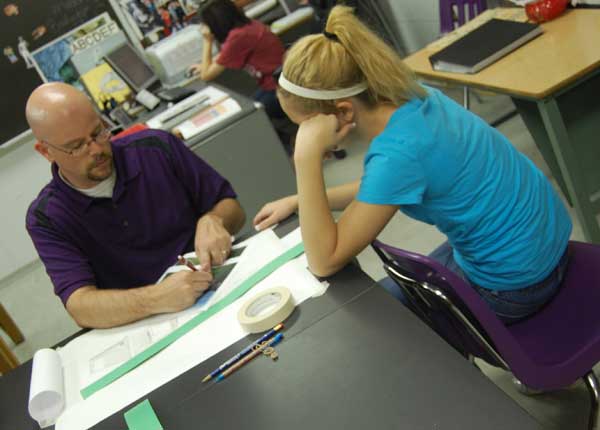 Mr. Chris Jones
Has this school year been any different or similar to previous school years when it comes to your art classes?
Every year is different in that every group of kids is different and they all have different personalities and dynamics.
This year we changed the junior high classes' format where seventh  graders take art first semester and eighth graders take it second semester. Now we have Art 1 first semester and Art 2 second semester. The classes are now a blend of seventh and eighth graders.
Do you plan on making any changes to any of the art classes at all?
Next year we'll be dropping the Art History classes that have been offered as a third year high school art class to a 2-dimensional class. Kids will do a lot of the same work, but we will focus more on mastering particular media and working on some specific skills and techniques.
Do you have any advice for the upcoming art students?
I urge kids to always be working and practicing. In addition, it never hurts to keep your eyes open and explore things other artists have done or are doing. There are hundreds of museums, books and websites available to look at others' artwork. Get out there and see what other people are doing!
What is your favorite thing about teaching art?
I like seeing kids develop and explore their talents. When kids come up with a unique solution to a visual problem that they've created themselves, it's really cool to see how proud they are of what they've accomplished.
What is your least favorite thing about teaching art?
Kids who either think they CAN'T do something, aren't willing to try or aren't willing to WORK to produce something of quality.
I HATE mediocrity and laziness.
 If you had not have decided to go into teaching, what other career had you thought about pursuing?
I REALLY don't know what I would have done had I not gone into teaching. I guess I may have gone into some kind of design work.
Feature by Brianna Phillips