Emma Says…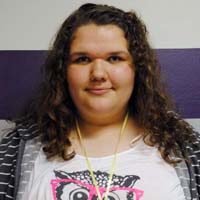 "House at the End of the Street" is a new horror film that came out September 21and is rated PG-13. This film is about a mother and her daughter that just moved into a new neighborhood to discover that the house next door is where a young girl murdered her parents. The daughter, Elissa, (played by Jennifer Lawrence) meets and quickly befriends the surviving son of the family next door, Ryan. Ryan is judged for his past by the whole town, except for Elissa. As the movie goes on, Elissa learns that there is more to Ryan than what the town, and she, thinks.
When I went to go see this movie, I thought that it was just going to be another horror film where the whole teenage population gets slaughtered. I was wrong. "House at the End of the Street" was a whole other twist on a teenager horror film. It did not focus that much on the teenage life, but more on the whole concept of the movie. I also liked how there were not a lot of characters with their own back stories. In a lot of films, the minor characters get a lot more camera time than needed. When I go to see a horror film, I want to just focus on the main storyline and the main characters, and not on all of the minor details.
As with every film, there is something that I cannot stand. In "House at the End of the Street", it is the fact that the film is more advertised as a horror than just being mainly suspense. Usually, when I see a horror film, I scream like a little girl every ten minutes. In this one, I did not. I know that most horror films have a lot of suspense as well, but they also have the same amount of scary moments. I was just disappointed by the fact that I thought I was going to see a really scary movie, but it did not end up to be that scary.
Overall, I would recommend of seeing this movie. It is a very good movie to see if you are scared to see a horror film, but at the same time just want to suck it up and see one. Even though it is not that scary, it had a good story line that will leave you guessing all the way through the film. "House at the End of the Street" will leave your jaw dropped for the next twenty-four hours.
Movie Review by Emma Walker